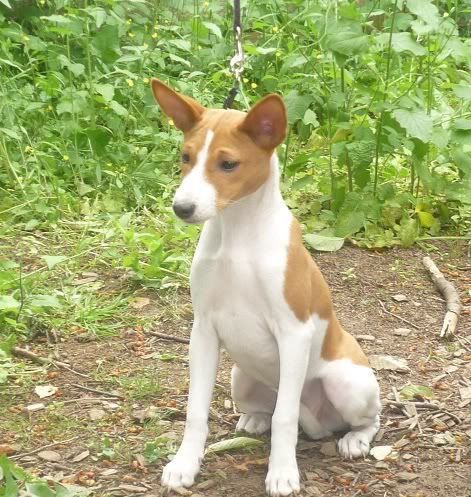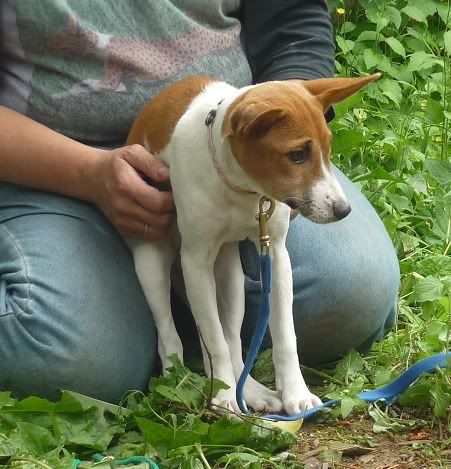 These pups have gorgeous short sleek coats.
They were imported from Benin in the winter of 2009.
They were a year old in the winter of 2010.
They were about 4 months old in these pictures.
This was their FIRST time on actual leads and collars…. and with a stranger stacking them.
While they have a lot of white, they are also lightly built, SQUARE (a characteristic very few Africans possess), and very typical of the breed.
last edited by