I want to say Hello …
and Introduce my ....Tri-color Basenji
Leeloo (La Negrita)
she is now 11years old ..
and still quite a "Enfant Terrible"
Spoiled from birth!!
She has quite a story to tell.....
As a pup was sold to a German fellow that ...
liked to show her at dog shows ...
she won numerous ...awards and ribbons.
2 years ago ...
Her Mom ...A Tri -Color .. named NUBIA died ....July 21 2010 3pm
of Pituitary-Dependent Hyperadrenocorticism :
Caused by microtumors inside the pituitary gland...
4months after NUBIA passed away ....
My Beloved RAMSES
He stopped eating ...
and also died at 2:50am 29th OCT 2010
He died of a Broken Heart.
People don't die because of suicide .. they die because of sadness
Ramses and Nubia were more than dogs to me...
They were the glue that held me together..
They were my kids...
and loosing them ......both!
was alot for my heart and mind could take....
However,
I have been given a special opportunity and generous gift
to have ... LEELOO (La Negrita)..
Ramses and Nubia's Daughter!
10 years later I get her back!
the owner has fallen on hard times with an ugly divorce
he felt that he could no longer give her the quality
of care and attention .....
and felt that my sorrow was ......so profound that
he felt it would be the best idea... for her and for me ....
and incredible and generous .. gift ..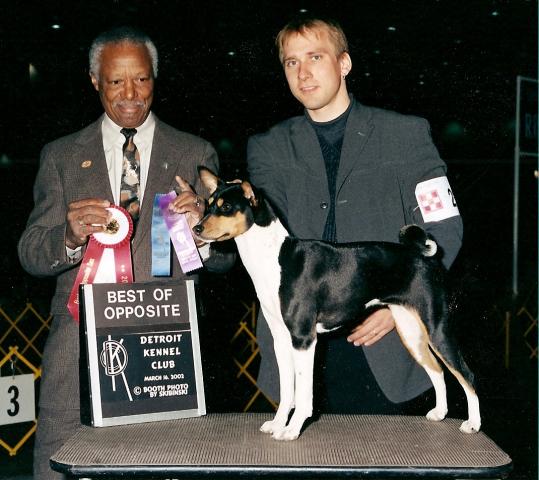 last edited by