Hi All,
Life has been crazy busy lately.
Out of the blue came a call from Shaun's breeder with the surprise news that one of her latest puppies was available at the last minute. "Would we be interested in taking her?"
Oh my gosh! Shaun just recently turned one and now we have a 9-week-old puppy!
Her name is Mbali (Zulu for "flower"), and she is doing wonderfully well. Shaun and Mbali play a little rough at times but they are getting along great!
Here she is: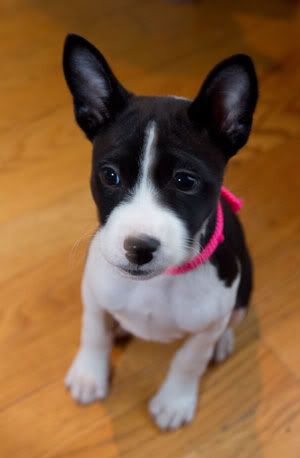 Tons of photos and a blog update here: http://basenji-shaun.com/newpuppy.html
Cheers,
Max
last edited by