We moved in Sunday evening, and after a stressful trip down (mostly for the cat, Spooky, who spent several hours in the cat crate that she hates), we went almost straight to bed.
By Monday morning, it became evident the animals are not comfortable in their new home.
Although its the same bed and the same linens we had in Atlanta, none of them could get comfy, and none of them slept in after I got up to shower.
They are upset about the lack of sun spots to lounge in, and there aren't enough places to cuddle.
They're so unhappy, they haven't even been up to any of their usual basenji mischief, such as shredding the throw pillow I cut open so I could make a new cover.
They also do NOT like the new cat tower my mom gave us. Especially not Callie.
I have attached pictures so you can get a better idea of how upset and stressed out they are by the move.
Does anybody have any advice on how I can get them to be more comfortable in our new place? :D:D:D:D:D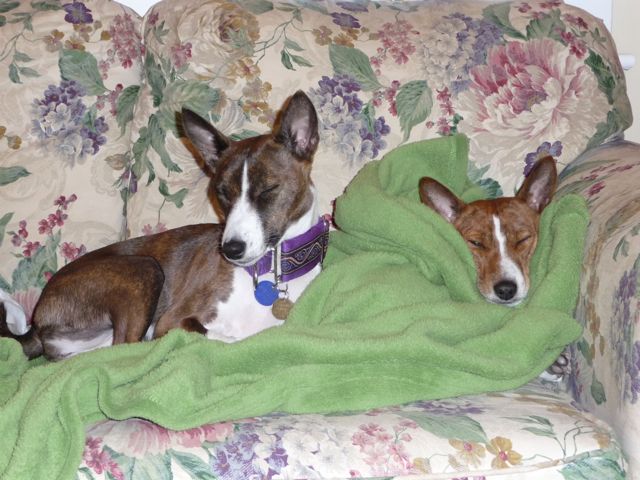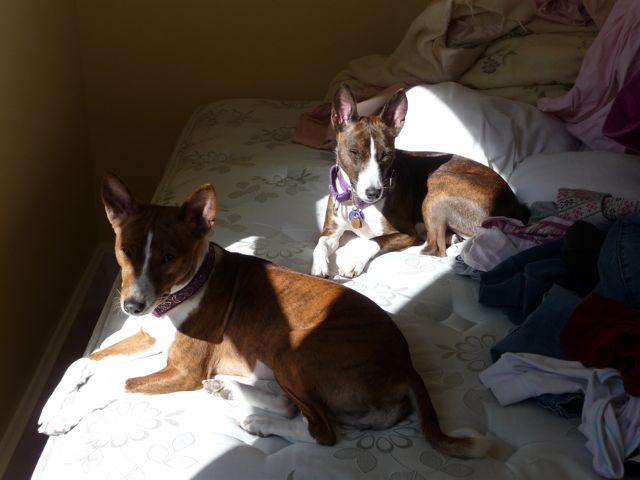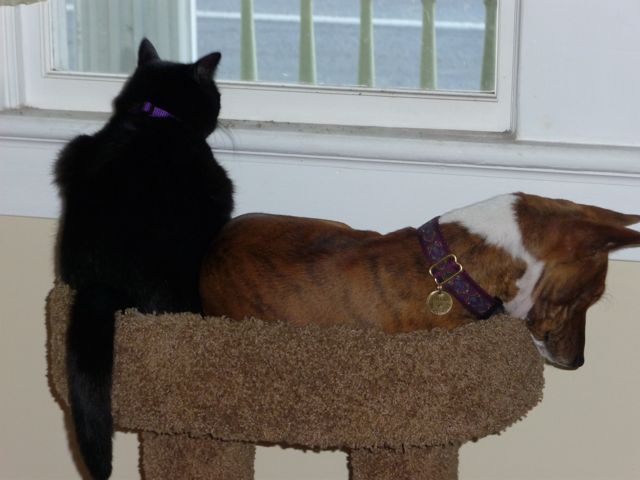 last edited by