Its cold and rainy again here in Seattle so I decided to process some photos of young Mbali.
She is now almost 13-weeks-old and growing every day. Her legs seem to be growing faster than the rest of her.
Show is really enjoying life. She spends most of her time annoying the heck out of her big brother, Shaun. Actually they are great together. They play rough at times, but its mainly all noise. They also enjoy napping together.
Last week Mbali had her first Puppy Class which went well. Yesterday the four of us went on a long walk through the woods. Mbali did great and seemed to enjoy every minute of it without getting tired. Sherri loves to walk so this is a good sign.
Anyways here are some new photos: http://basenji-shaun.com/mbali_growing.html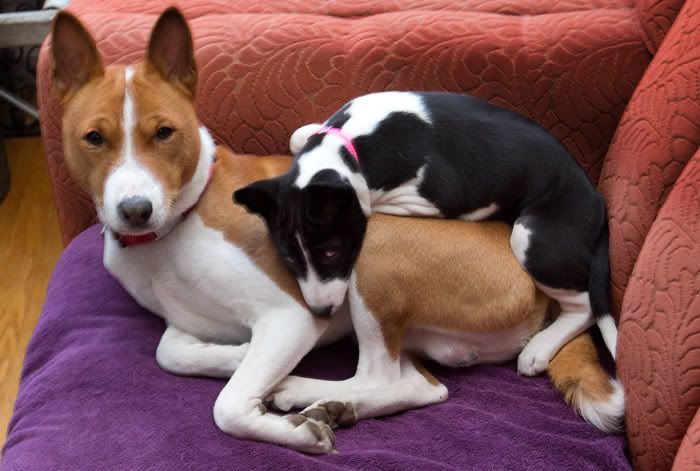 last edited by