My sister found a 2 year old male basenji that was picked up by animal control in Milwaukee. After it was declared Adoptable, my sister met him last night. He was loving, like every basenji should be.
When she went to pick him up tonight, the lady at the shelter said that he didn't like his tail to be touched. (I know he got his shots today, so perhaps it was from that?) Anyway, my sister happily loaded him into her car, and with her friend driving, they hopped onto the highway.
The dog was sitting on my sister's lap- sort of, with his butt in her face. She went to nudge his butt down, and she must of touched whatever was sensitive, because he totally attacked her hand. I'll attach a picture, but she said he wouldn't let go. She finally got her hand away, and then he grabbed it again- a horrific scene, as they are going 60 mph on the highway.
Anyway, she's at the ER now, awaiting treatment. My sister is extremely upset and re-winding the scene in her head. She told the truth as to what happened, but what we don't know (yet) is if animal control will insist on getting the dog and euthanizing it. Should it be? Will he lash out at her basenji? Do you think someone from BRAT could rehab the dog? Do you think he snapped because of the shots?
I've never seen a dog snap like that, but right now he seems "normal". My sister says he's anxious, because he knows something is up, but he's not violent at all. He seems as kind as he was yesterday.
Any thoughts?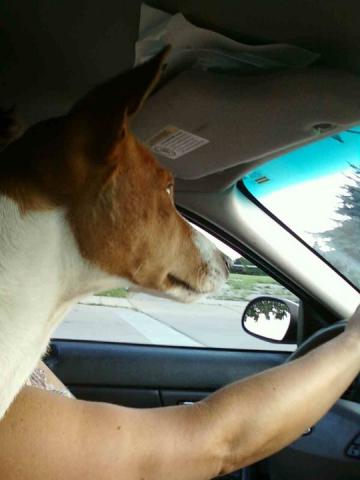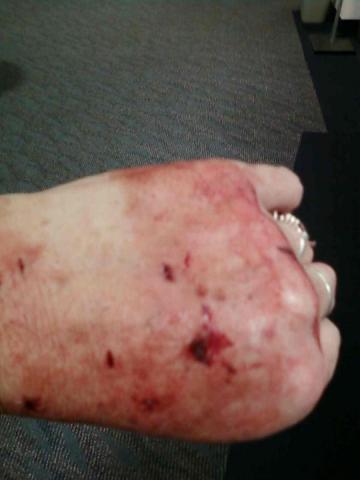 last edited by