I can't believe how fast time goes. I've had Buddy 1 year today. He's been great! I wanted an adult who was mellowed out and I ended up getting a rambunctious pup. Go figure!
I have no regrets.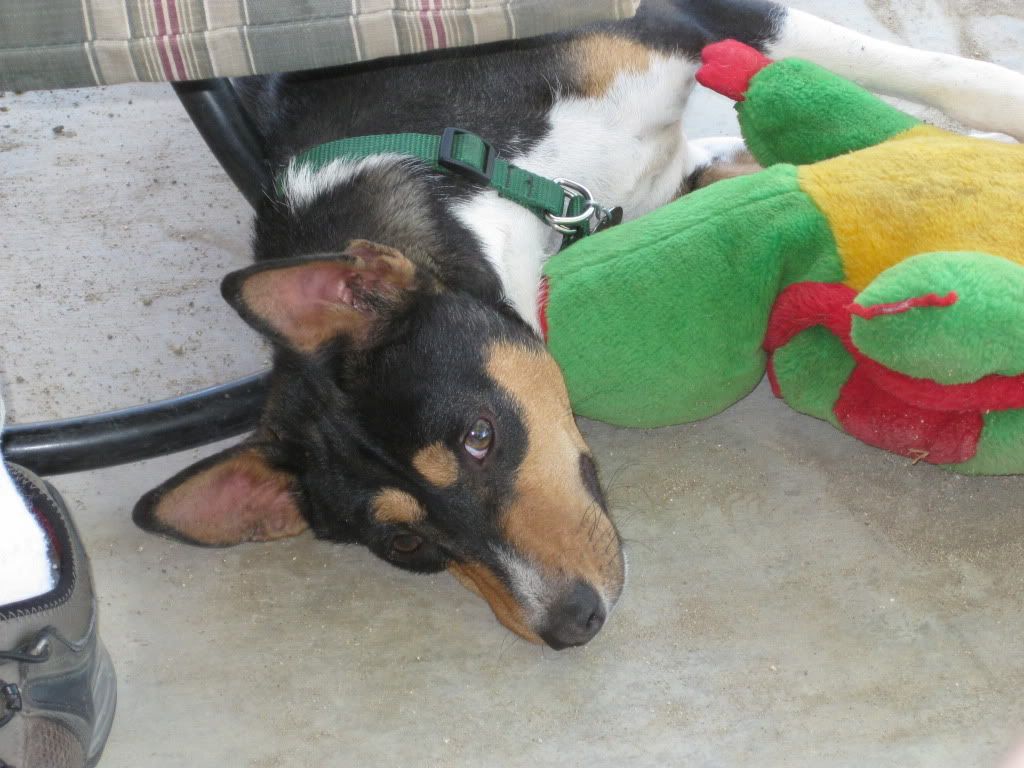 Laying at my feet at the rescue.

Karen, Chuck and Buddy, Medfly Brigade Basenji Rescue.
last edited by