Hello! I am a new basenji owner having picked up my first puppy last week. Meet Dude a red/white basenji boy who steals everyones heart he meets and runs it back to his bed to play with. Dude is the sweetest of guys, well mannered and a joy to have in our home. He is fitting in very well with my boyfriend and the 2 resident cats, Hana and Mamba. Although he doesnt quite understand why those 2 very funny looking dogs dont want to wrestle?!?! Hehe
Oh boy where to start, I guess I will have to come clean and let you all know I have been lurking, reading, learning and getting to know you all very well over the past 6 months. I joined the forum in September 2008 when I became interested in acquiring a basenji. I have been attracted to basenjis ever since I was a young girl with a dog encyclopedia, my family had Golden Retrievers when I was growing up and I have been involved with horses since I was very little.
I quickly found out I was very lucky to be in such an active basenji region, the Pacific Northwest is full of well educated individuals and active members of the basenji community. I was able to attend many dog shows and lure trials and had the option of many breeders to select from when the time came to make a decision. I cant compliment my breeder enough, not only is she adamant about health testing, good sportsmanship and ethical breeding practices but she has been happily available to explain every detail about basenji-life. Everything from how to live in harmony with a basenji at home, selection of breeding stock, assessment of conformation in the show ring, and the importance of health testing. I felt involved from conception to the day that she delivered the puppy to my home at 8 weeks of age and feel truly blessed to have such an advocate for the breed right at my fingertips. Not only did I get one beautiful dog but a mentor and friend along the way.
I would also like to thank the creators of the forum and the active members of the board for providing such a wealth of information on this truly one of a kind breed. I look forward to being a part of the basenji community and hope to meet many of you ringside and at local events as our adventure unfolds. Until next time, best baroos to you all!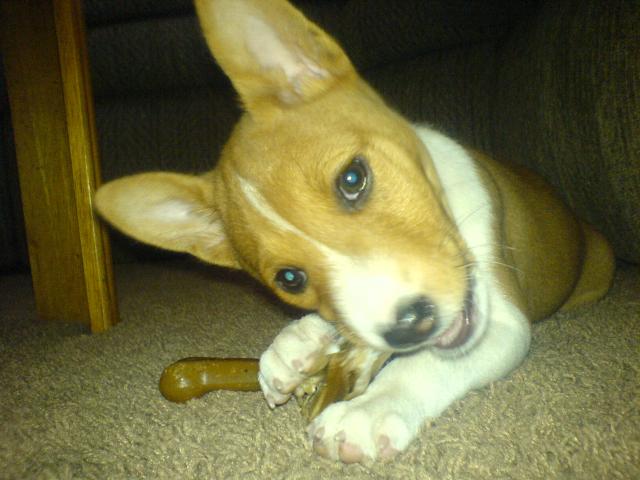 last edited by