@dnelon
WOW! He is ADORABLE! Congratulations and welcome to the Forum!
️
last edited by
@tanza said in Meet Boyd Crowder:
@dnelon - Let's us know his registered name when you send it in... OK?
For the time being I will add him to the database as 'Boyd', but that can be changed once he has a registered name and we know his date of birth.
last edited by Zande
Boyd is SUCH a handsome boy!!!! Thanks for sharing his picture. You all are going to have SO much fun together!
last edited by
His official AKC name is Boyd Crowder and his AKC number is HP61660802. His DOB was 12/25/2020.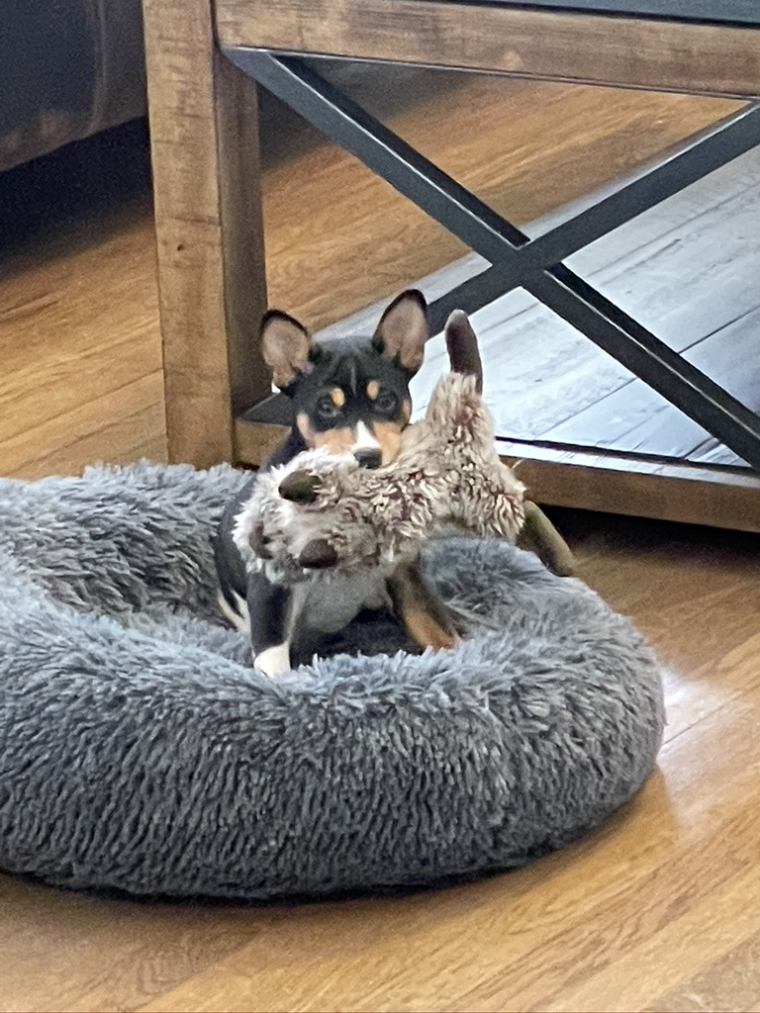 last edited by
HEY! That little dude was born on Christmas! Can't forget that B-Day.
I like the bottom picture. He's obviously learning to care for squirrels. Such a good boy.
last edited by
@dnelon Thank you ! Actually the number of times the turkey has to go back into the oven while the puppies are whelped on Christmas Day is very high !
last edited by
Several of you were very helpful when before I picked up young Boyd and know that I had a few concerns due to some things I had read here. For those of you who were so helpful and encouraging I wanted to let you know that Boyd got a clean bill of health at his first veterinary examination yesterday. The vet said that he is "an outstanding example" of a Basenji and that she detected no problems or issues at all. Here is a pic of Boyd I took when we got back in the car after his visit.
last edited by
@dnelon Ya know... he's got the perfect suit for his name...
The name's Crowder. Boyd Crowder. I'll take kibble, please. Shaken. Not stirred.
last edited by