dnelon
Recent Posts
posted in Member Introductions • read more
Several of you were very helpful when before I picked up young Boyd and know that I had a few concerns due to some things I had read here. For those of you who were so helpful and encouraging I wanted to let you know that Boyd got a clean bill of health at his first veterinary examination yesterday. The vet said that he is "an outstanding example" of a Basenji and that she detected no problems or issues at all. Here is a pic of Boyd I took when we got back in the car after his visit.
posted in Member Introductions • read more
His official AKC name is Boyd Crowder and his AKC number is HP61660802. His DOB was 12/25/2020.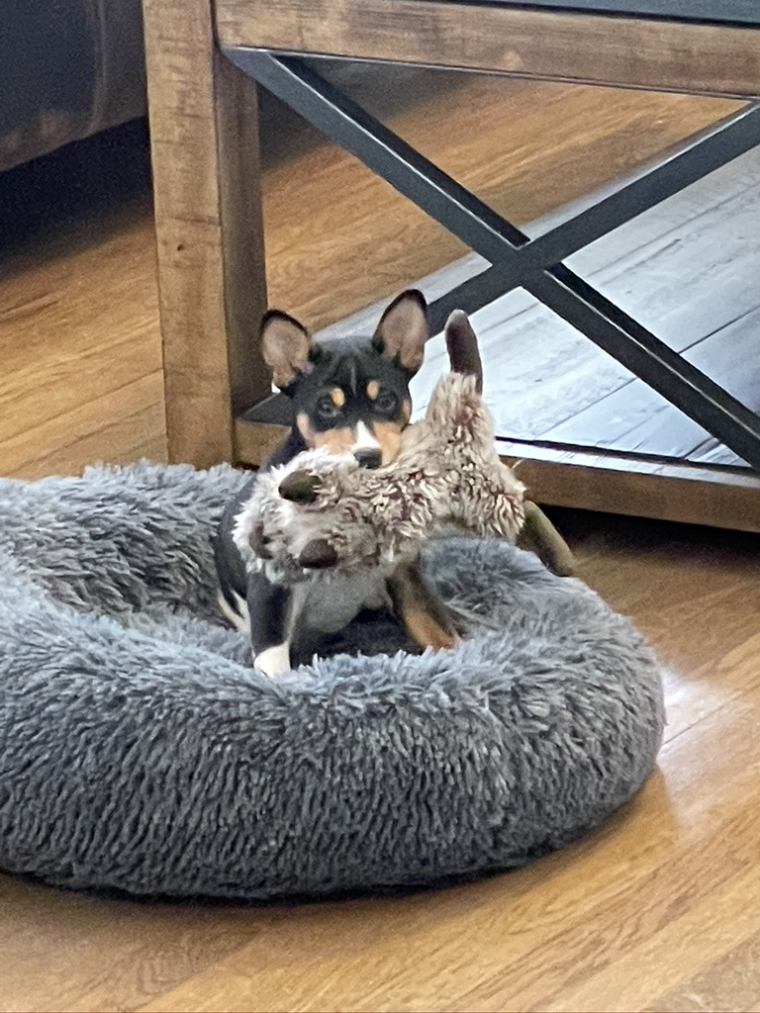 posted in Member Introductions • read more
We finally were able to pick up our first Basenji puppy yesterday. Many people on this forum were very helpful as we navigated the process. Many of whom do not even know it. We appreciate the help and insights and are looking forward to many years with young Boyd.
DeWayne