My name is Ashley, and I am the proud mom of a Basenji Mix named Bailey!
My husband and I adopted Bailey from the Hawaiian Humane Society when she was a little puppy, she was one of a litter of 4, and the runt! They know her mom was a PB, and we think dad was probably a terrier of some sort.
Our girl is a tiny B mix, only 14 pounds. She is a dark cream color, so momma was probably a red, and a 100% Basenji personality!
We just moved to West Texas from Hawaii, and so far our little girl is loving the sun and warm weather!
We are hoping to add to our pack in the near future, Bailey loves playing and would really benefit from a brother or sister. We have been considering breeders, and BRAT!
I am excited to be on this forum and share everyone's love for the breed!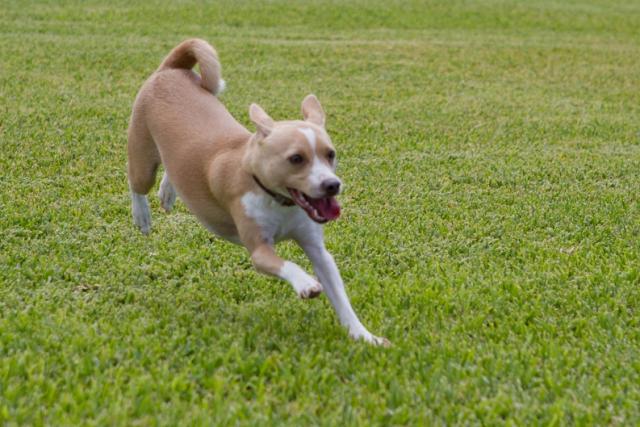 last edited by