Hi everyone. I am the proud owner of 2 B's: Harley (tri male) and Cairo (red/white female). We got them both from Signet Kennels in Ft. Worth, TX earlier this year. They are now 7 and 8 months-old and live with me, my husband and 3 kids.
Prior to adopting, we researched the Basenji breed so we knew what we were getting into. What I didn't know was how quickly they would steal our hearts! It's crazy, but I now cannot imagine our lives without Cairo & Harley!
Any other Basenji owners in North Texas??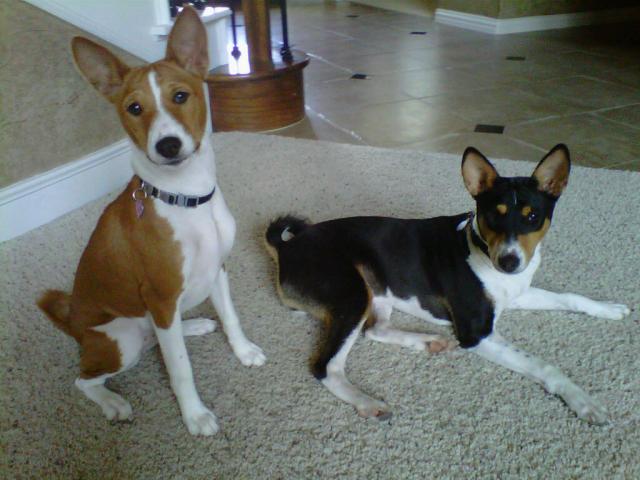 last edited by