old thread but posting up 🙂
we take ours camping and she loves it of course 🙂
biggest hassle is the whining and crying and hating the ride to the camp areas !
we use a cable over a leash but have a leash for walks and have her in a harness all but at night when she sleeps
we tent camp so we picked her up a fuzzy jacket to wear at night and we run a small tent heater also so she stays nice and warm lots of fleece blankets to cuddle up in
she is sleeping in a soft crate ? and we keep thinking boy she is going to chew through that some night and want to join us ! hahaha
reason we dont let her sleep with us camping is she has a thing for down and feathers and we all have down bags ! so we joke about waking up to a tent full of feathers if she did sleep with us !
we have watched her sit and pull feathers out of some feather pillows we have !
during the day we have a dog bed that folds and she seems to prefer sleeping in the dirt over the bed but with the needles this last trip she preferred the bed 🙂
she also does love laying in the hammocks with us when we take a nap !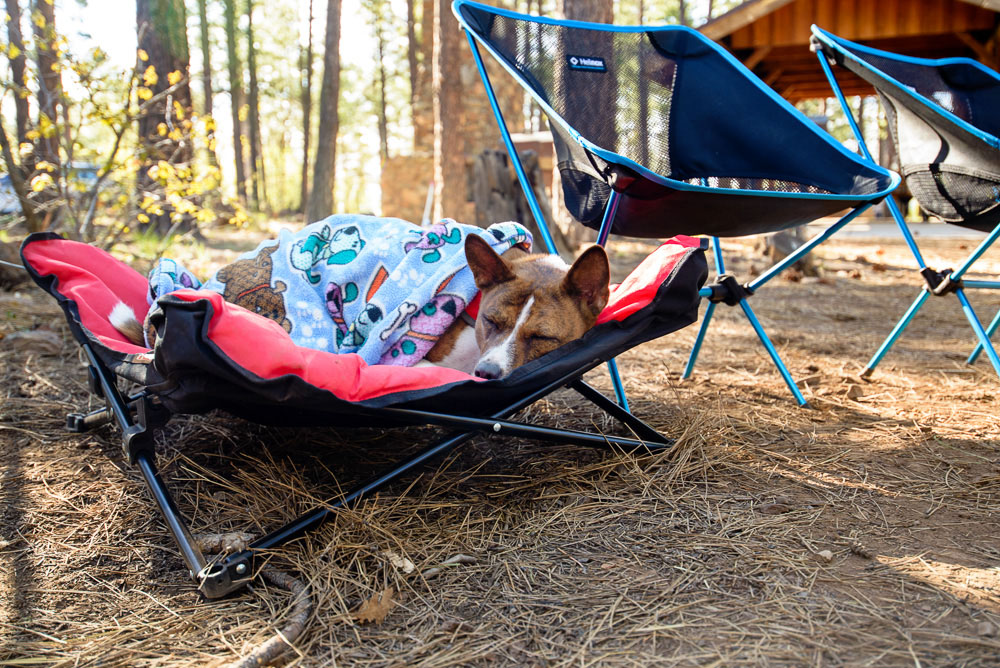 you can see the red dog crate tucked in the left side near our inside tent so she is right next to us when sleeping and inside the main tent
which of course we think why she is OK with it since she is so close to us 🙂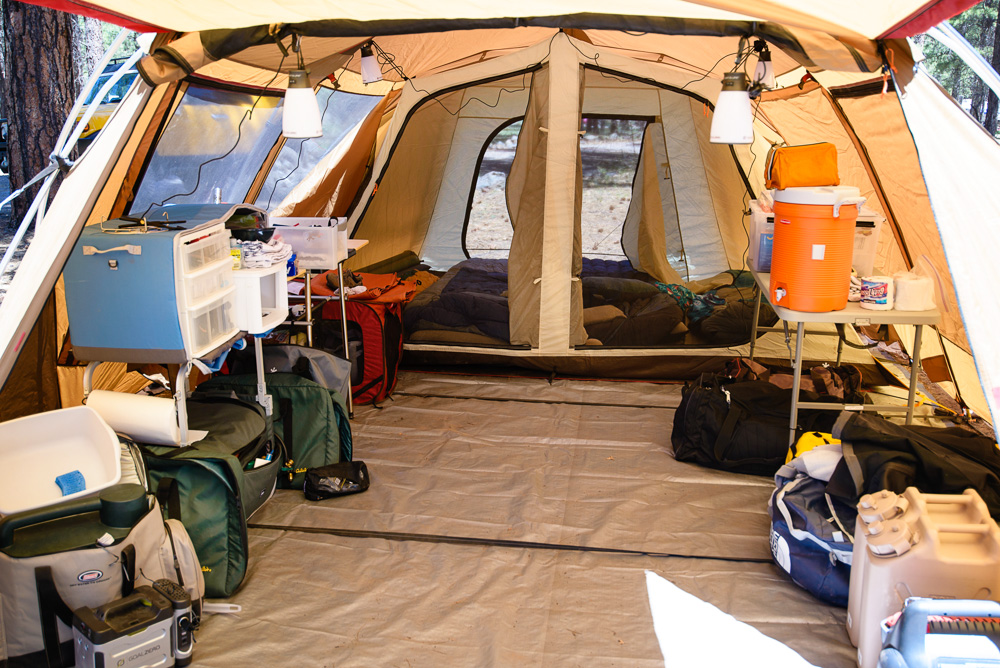 laying on the rocks at the lake 🙂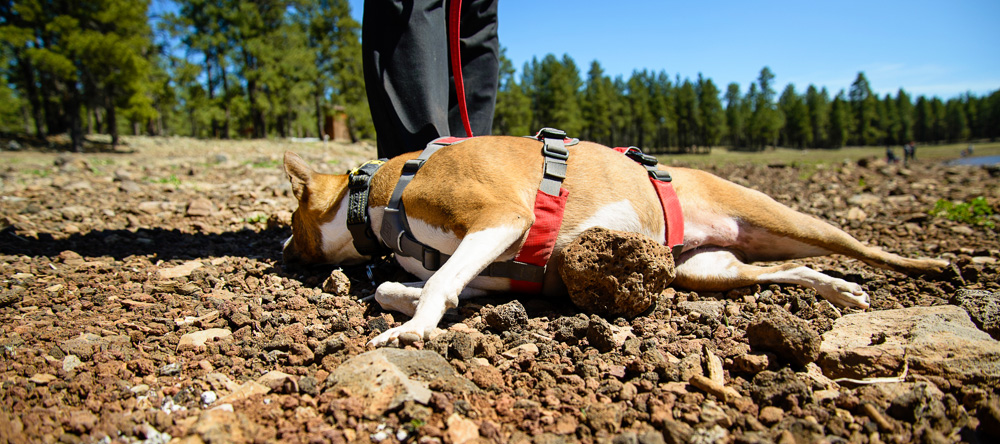 we do some groups camping with a homeschool group also where she is a hit with all the kids 🙂
and she loves loves loves the attention and is the most gentle girl with all of them 🙂