Sometimes things happen that make sense after you think about it…
I had kept the purple leash of my old red dog, Congo, after he went up to puppy heaven. I thought I would use it on whoever came to live with us next.
Enter Hunter, BRAT rescue. The most precious little b I have yet to have the pleasure of living with. He didn't mind that his leash was recycled. After all, he has heard tales of how the red dog was the best b ever.
I take my pups to the Cedar River every weekend to run and jump and play. Rain or shine, you will see us there. We usually go to the same place. Bandit leads the way and Hunter shadows her every move. Unless she gets her piggy toes wet in the river. Hunter is not amused by that at all. But he is getting braver every weekend.
Last month we decided to go on a back trail. I was almost at the end when I realized that I had dropped the purple leash somewhere on the trail. I keep them around my neck so they are easy to grab if I need to leash up the bs quickly.
I backtracked and walked the trail again. My husband went the opposite way and backtracked it twice. No purple leash. Looked in the bushes, looked everywhere!!!!
Once back in the car, I realized what had happened. Congo didn't want me to use his purple leash on the tiny b. I apologized to him (out loud) and stopped on the way home and got Hunter a brand new, black, leash.
I still get a kick out of how Congo will always be a part of my life. Miss my old red dog....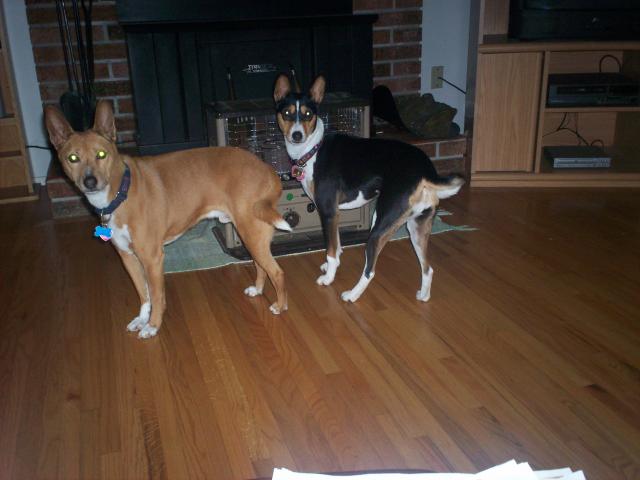 last edited by