Hello all. My basenji and I are new to the forums and are finding all the information within a little overwhelming. Hopefully with time things we become a little more tolerable.
My Basenji is just turning 10 weeks old and is a little handful but we are adjusting well to living with each other within this past week. They sure have a lot of quirks compared to other dogs I have owned/taken care of in the past. I received him from a man who came into the veterinary specialist office I work for and abandoned him while services where being performed. After a few days of trying to contact the owner with no luck I decided to keep him as I am the only one at the clinic without any dogs (only own to huge rats, Wilco and Tofu). The paperwork he left seemed to be registration papers through CKC (Continental) and a sheet with two parvo/distemper/bordatella vaccinations listed. I am assuming this little guy came from a BYB.
I hope to learn a lot about my guy here. Thanks in advanced.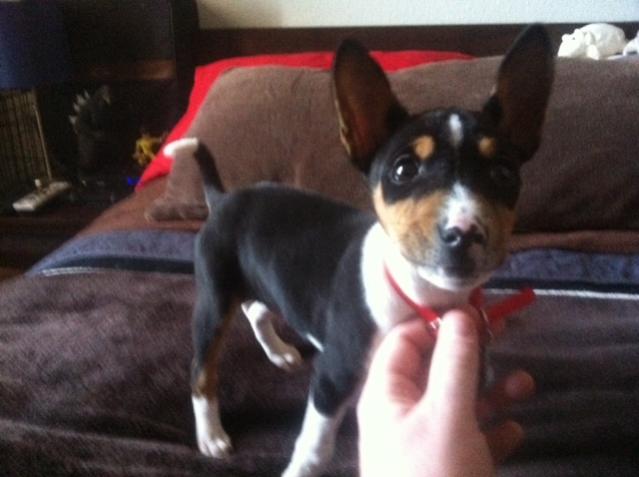 last edited by