We've been moving houses and haven't really had time to update… okay, I confess, I had misplaced the cord to the camera and just couldn't upload photos.
Lewie is growing sooooo fast! Just the other day we found one of his teeth on the living room rug
Here's the photo filled update
Lazy Lewie after a day of helping unpack:

First nap in the new kitchen, discovering the awesome power of sunlight- not previously available in the old apartment

From Easter- Daddy says my bandanna makes me look like a girl. Mommy disagrees.

Oh so comfortable, napping with Daddy

Rainy day snuggle, just the way I like it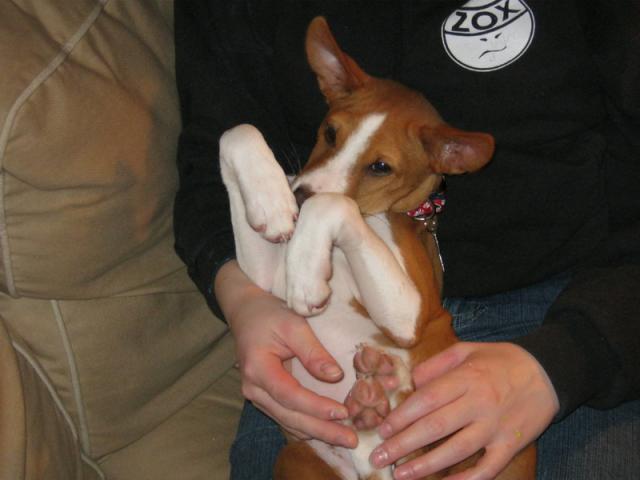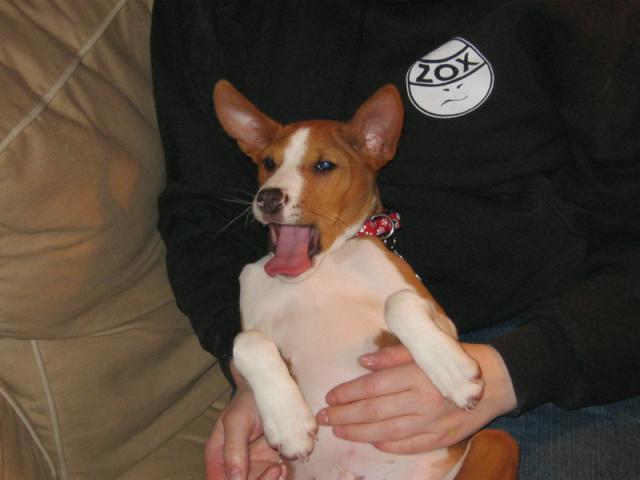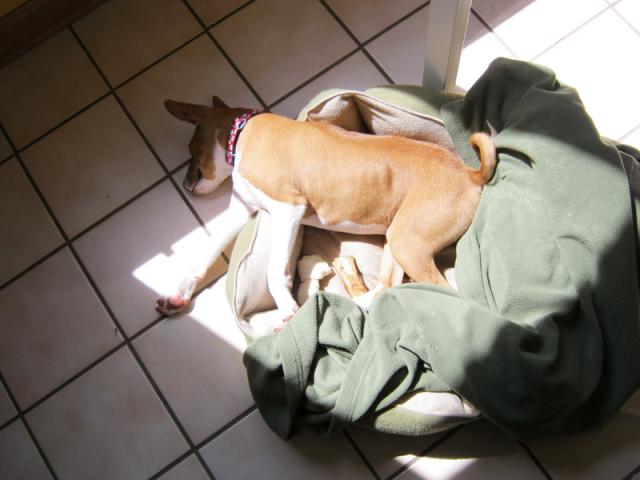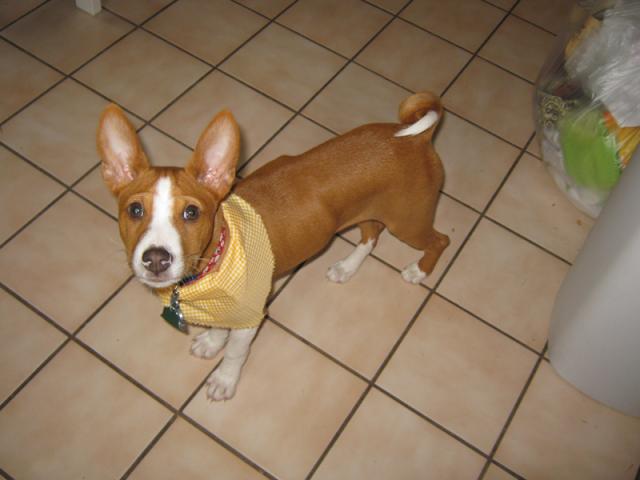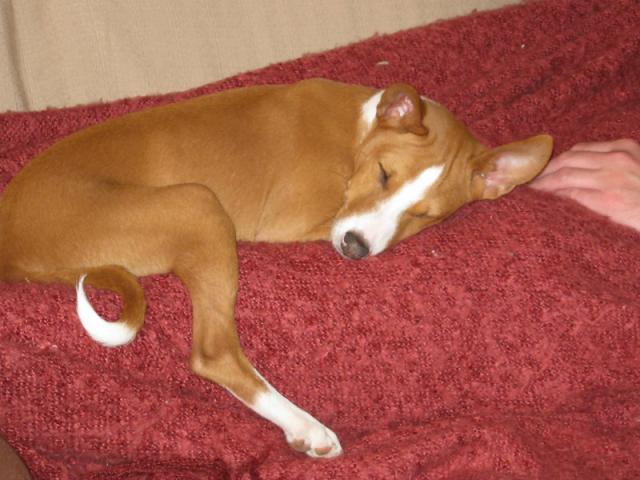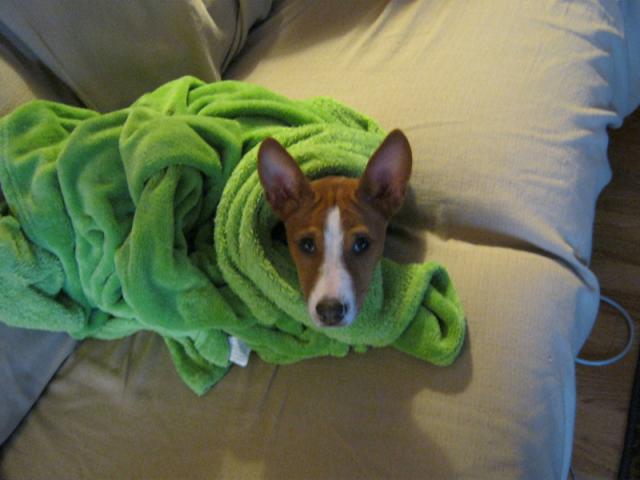 last edited by