I am a horrible mom and never upload/download the pictures from my camera for all to see. Well, now that it's finally fall and Lewie is 9 months old, I thought a summer recap would work pretty well
Sorry for all the photos, but I feel the need to brag about my baby!!
Heading to 4th of July fireworks at the town beach. Don't I look swell in my patriotic bandanna?
Sitting pretty during a walk:
Off leash for the first time. Mommy says I did great and I even got a special treat!!
My favorite time of the day: napping with Daddy!
Like Father, like son:
Oddly comfortable. You should try it:
Can you spot the basenji?
Camping… Mommy needs to bring 3 chairs where ever she goes. One for Mommy, one for Daddy, and one for ME!
Camping is hard work:
Fishing!
Can you believe that 10 seconds after this photo I jumped right in? I guess I forgot that I hate water!!
I picked the smallest pillow to nap on:
Meeting my new girlfriend- Greta:
I love her, even though she picks on me:
See- isn't she pretty? Just my type: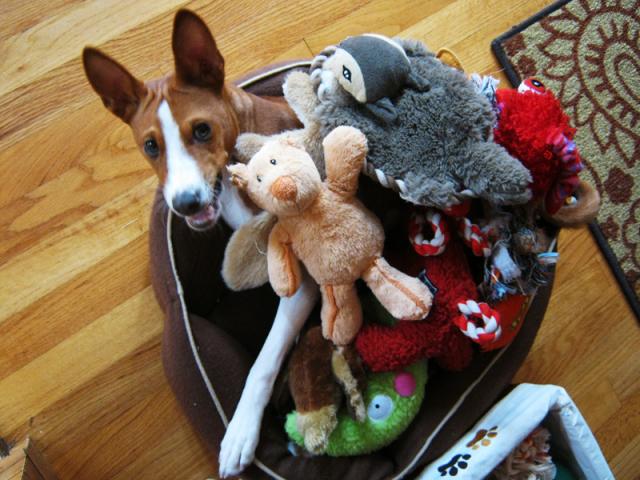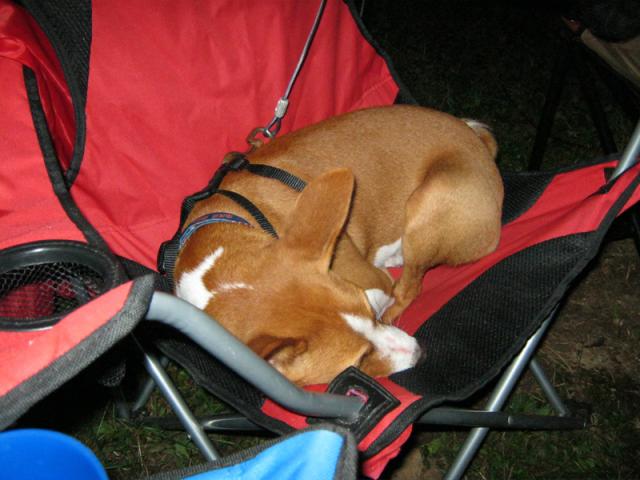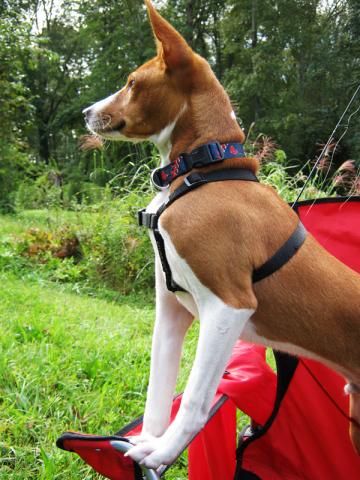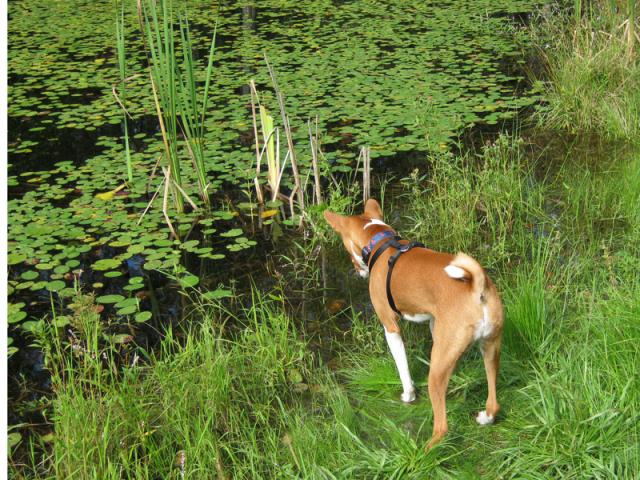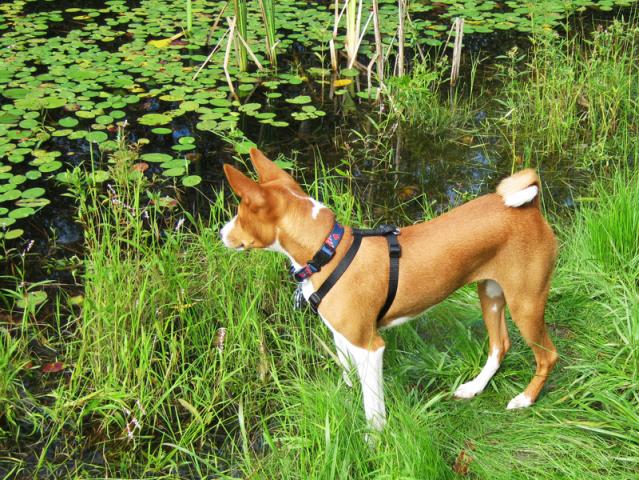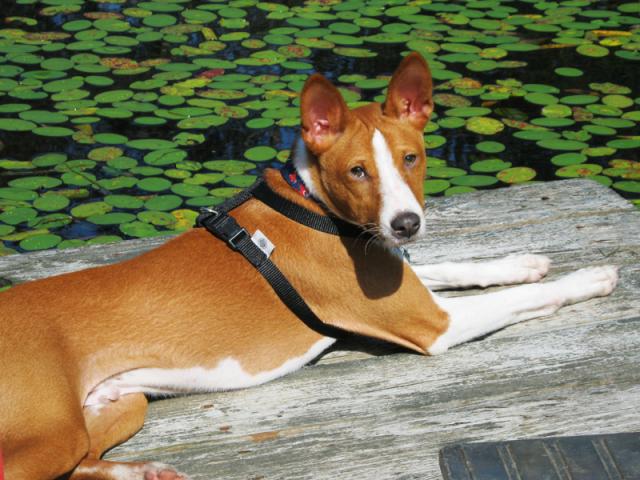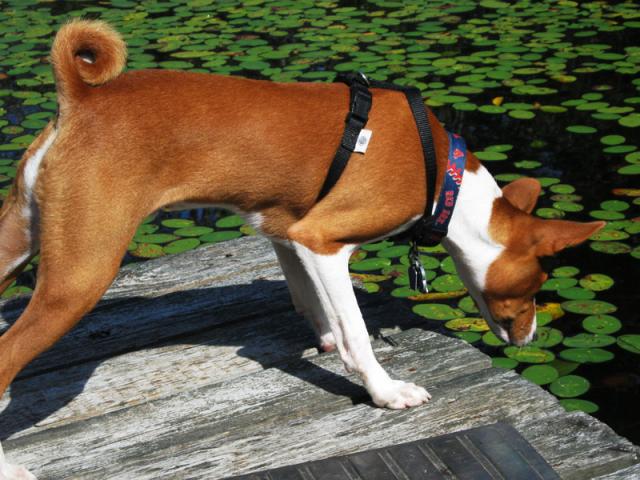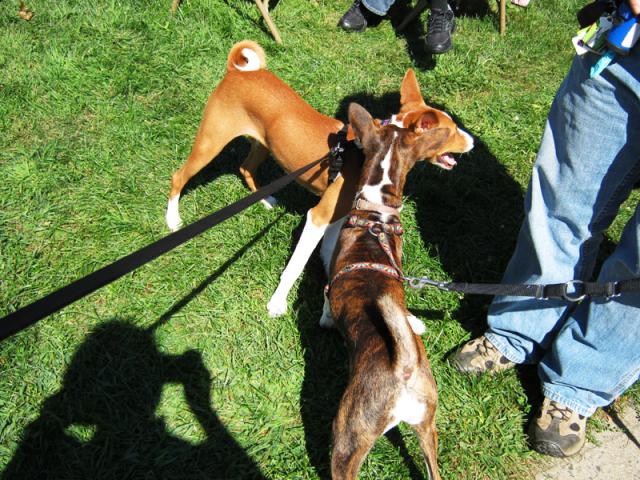 last edited by