Well its taken me a while, and my excuse is Ive been too busy playing with Vanda, to put pics up
The first 4 pics were all taken inside, 2 days ago, at 10 1/2 weeks, and I dont think that is a really good time to look at them either, but none-the-less, there they are…
Pics 5 and 6 are head shots, and while she looks cute, it really doesnt look anything like her
. In those pics she looks like she has big ears, and a wonky shaped ear, and I swear she really doesnt ;);). I know what you are all thinking, "Photos never lie", but, I promise, in this case they are lying
Pic 7 shows her upside down V, hence why I wanted to have a name starting with V...
The last 2 were taken by the kids, playing dress up in Baby Born clothes, of all things
She has been to one lesson of show training, so far, and she was brilliant. I was so pleased with how she took everything in her stride. She has already been to 3 shows, just for socialisation, and again, she was great, just wanting to play with every dog that goes by, whether they were Chihuahua's or Saint Bernards... She was up for a game from them all... Show training again tomorrow night, looking forward to it...
Enjoy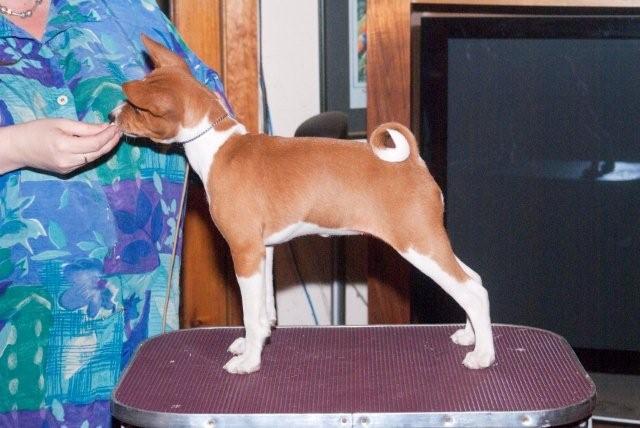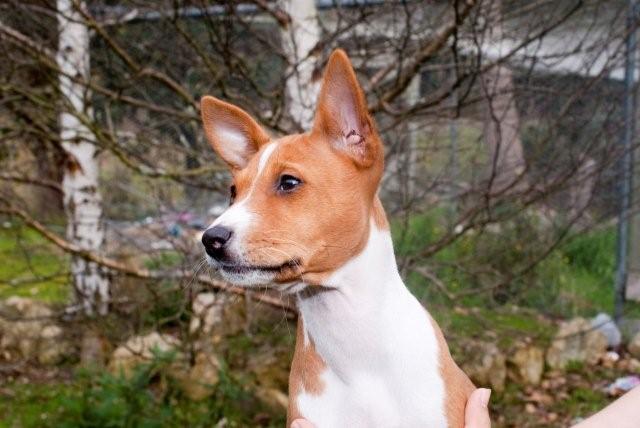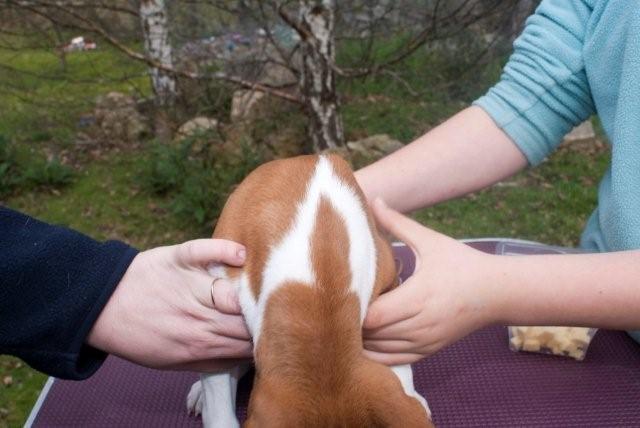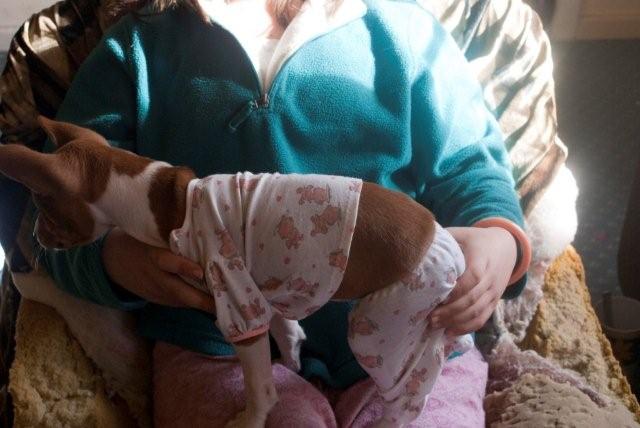 last edited by