Still available as of July 2010
Your name: Robyn Dubbert
Your city, state: Austell, Georgia
Your phone numbers/email: yodeldogs at aol dot com
Basenji(s) For Sale: Jozie
Age of Basenji(s): DOB Feb 23, 2007
Current weight of Basenji(s) for sale: about 20 pounds
Parents health tests: both sire and dam DNA Fanconi clear, hips OFA, eyes CERF normal Nov 2009, patellas OFA normal.
Jozie is DNA Fanconi clear, hips OFA good, eyes CERF normal Nov 2009, and patellas OFA normal
Registration if any (AKC, Basenji Clubs, etc): AKC
Adoption fee: $200 and cover the cost of her spay
Do you ship your Basenjis: no
Jozie is a pretty red/white girl who needs a new home. She and Bindi are no longer fond of each other and the tension in the house is getting stressful for us all. Jozie is house trained, crate trained, and not prone to destructiveness. She is generally tolerant of strange dogs if they basically ignore her but she will snap if they ram up into her face. She is always very gentle with my puppies. Jozie has been raised with cats and if they run, she will chase. If they just lay there, she generally ignores them.
Note: Jozie is overall a very good dog but she does have a few special needs. She is distrustful of men and children. Any men in the household would have to have a great deal of patience and understanding while she gets to know them. No kids though. That would just be too much for her to handle. She can be a "nervous nelly" sometimes.
Due to the difficulty of finding just the right home for her, I will not ship her. She must be within a reasonable driving distance of Atlanta, GA just in case the placement does not work out.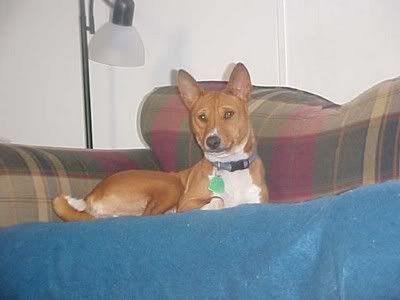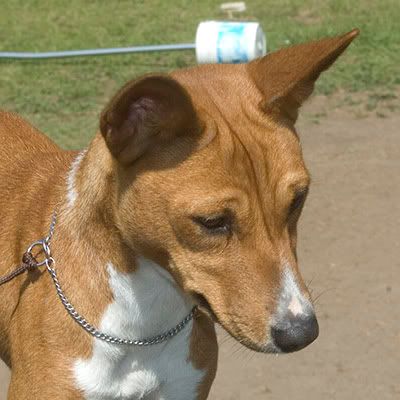 last edited by