I'm new here but have gained allot of knowledge both before and after bringing Marley home. these are a few pics of my black and white B.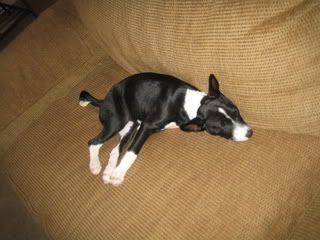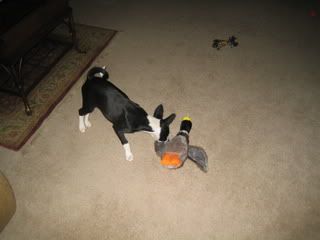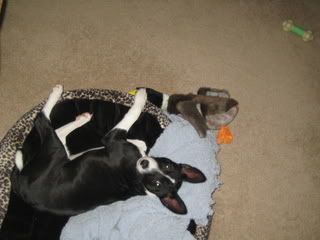 She is about 15 weeks, and so far is not an escape artist or climber, not very destructive for a puppy. She is very personable, likes to stay close me and my wife, and she HATES the crate, but we are working on that.
p.s. The duck is now less a wing and foot.
last edited by