Well let's start at the top... no one asked for your opinion, I did not risk my pet's life, and the proof of it, she is alive and well .....and has always had a clean bill of health from the Vet, and I might add, the vet warned me about people like you, and said most have no idea what they are talking about, they read a few articles and they then have a MD license in pet breeding.
As I have said, I have rescued my fair share of dogs over my lifetime and you unconstructive comments should be directed to those who have caused the shelters to be filled to the brim. I did not cause it, nor did I contribute to it, in any way shape or form. I wanted a litter, and one that I knew everything about, from the parents to the new owners.
No genetic nightmares here, so another misdirected unwanted comment by you.
I didn't neuter my kids, and I consider my Basenjis as family as well, plain and simple and it is my choice whether or do or I dont, your opinion surely is not going to make me do anything 1 way or another.
There is no law requiring to neuter them, it's a choice, and I am pretty sure I live in America still. Just because I am not a vegan, and I choose to eat meat, or I don't smoke, (I have never smoked )...its my right not too nor because I decided to have 2 real human children and not cut my ba!!$ off, and you might be all of those who wags a finger at all that, that's your right to do as you please, without my comments as it is my right as well.
I love your comment, "so you rescued 7 dogs big deal" so is it good or bad to rescue dogs?, or I guess those 7 lives did not matter to you??, but the 4 puppies of the litter of 6 all of sudden, makes a difference to you, because I did not rescue those 4? you can't talk out of both sides of your mouth.
So you have rescued 100 dogs, good for you, but yes you can have a litter anytime you want. You really should try it, it is truly a wonderful experience
.Lastly I have gotten more positive feedback than negative on this issue, so you are in the minority and your point of view is so far off base, but it really does not matter to me.
My very last comment on this matter is this. I raised 2 wonderful boys around the rescues we had as a family. Soo good in fact, that my Air Force veteran son, has successfully started a rescue and it is in fact a 501 non profit on 10 acres in Texas, mostly rescuing pitbulls, because of the bad rap they have in his eyes.
So the my family continues to do its part to help with this issue, one that we did not create and those who do backyard breeding as a business, or the puppy mills is where you need to wag your finger, I had 1 liter and 1 liter only and I encourage everyone to do it once in your lifetime, it is so rewarding.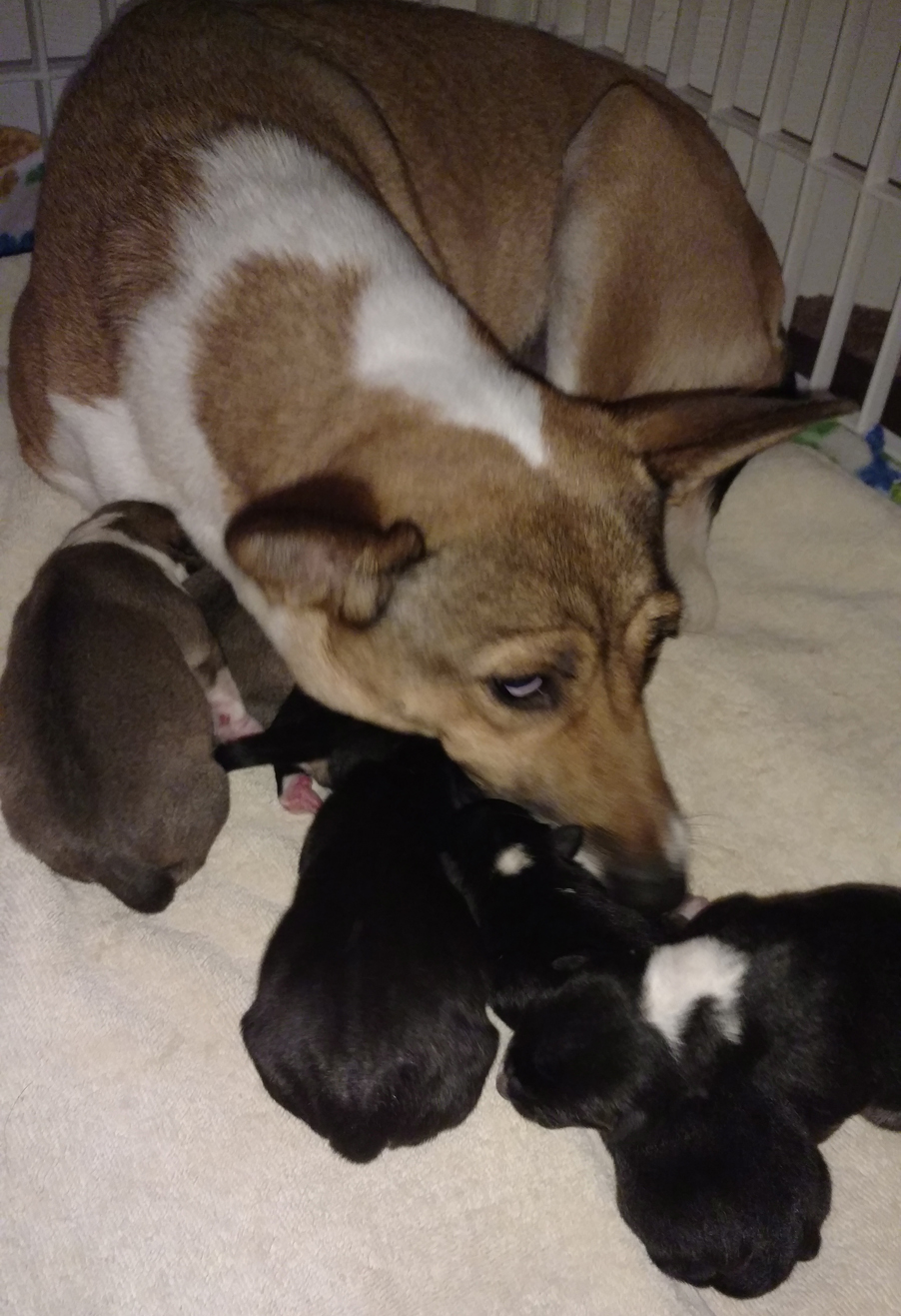 last edited by katoman