Formerly Dara, a rescue from BRAT - http://www.basenjirescue.org/DOGS/TX/TX-Dara.asp
Since October after losing our oldest we have been looking for a "buddy" for Biko (see http://www.basenjiforums.com/showthread.php?14168-What-Biko-did-on-our-China-vacation)
Still a lot skittish and hasn't really got the dog door down yet. Biko doesn't know what to think about her yet - only one big skirmish and a few small ones. This may take some time. Still, after only a day she's starting to relax a little. More pics once the camera charges up.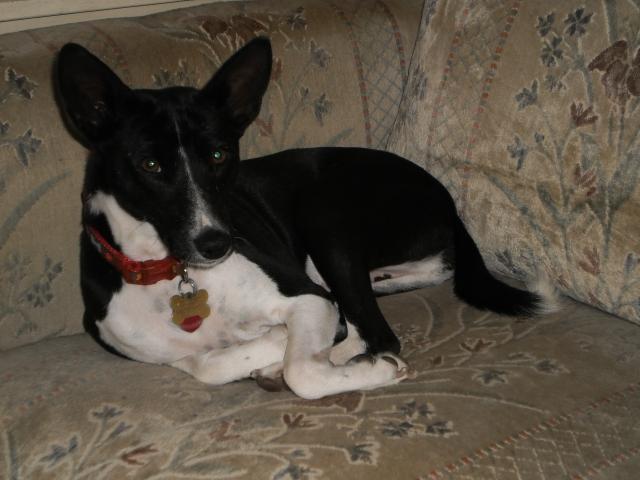 last edited by