Blaze has been with us now for a little over a week and is doing great. He's already learned to let us know when he needs to go out to potty and hasn't had an accident in the house for several days now (knock on wood).
He's going to be a barooer…he's already given us some small baroo's! Maxx wasn't much of a barooer so it's great to have a Basenji who's going to talk to us!
Leash training is still a work in progress...like most Basenjis, particularly puppies, he's a puller.
We intend to enroll Blaze in a puppy kindergarten class when we return to Spokane this spring to make sure he's well socialized, although he's doing really well with meeting new people and new dogs.
We weighed him this past Sunday at 10+ weeks and he weighed 10.5#. According to his breeder, that's just about right and what the other three puppies in the litter weigh now. She told me that at 16 weeks, he should weigh 14#-15#, so we'll keep an eye on his weight (although we've always watched the weight of our dogs closely so they don't get overweight).
Here are some pictures I took this weekend: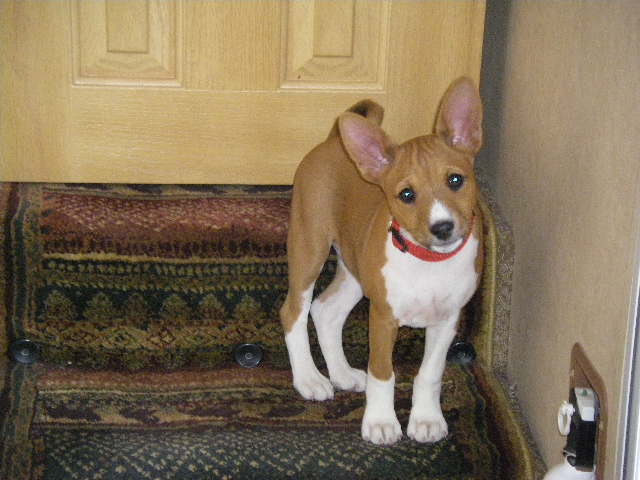 last edited by