This is Skylar. I got her from a pound when she was four months old. She is 11 months now and someone just recently mentioned she looked like a basenji. Of all the breeds people have pointed out this one looks and acts the most like her.
The body is very similar, the face especially. She has a white stripe down her chest and some white on her paws. The big difference is that her tail isnt curled up. It curls slightly, but is more like a labs.
She is highly energetic and destructive when left alone. She hates to be alone. She is somewhat dominant and aggressive with other dogs especially when food is involved, but she is perfect with people.
Anyway, I just wanted to post a picture to see what some basenji owners thought. Could she have some basenji in her?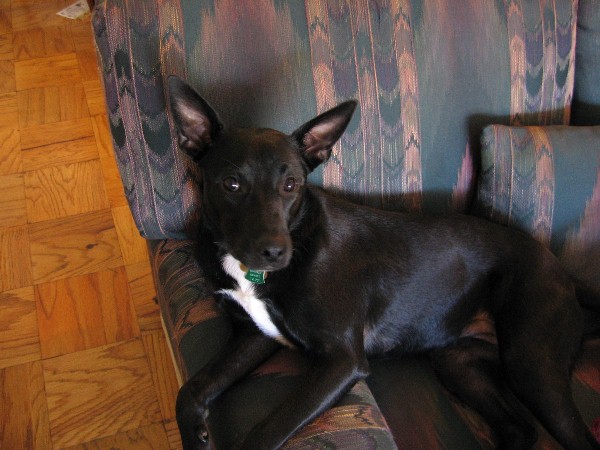 last edited by