So we just adopted a "Basenji Mix" from a local shelter this week; (last night was our first night together). We were worried (like all first parents) about the whole thing; but after the first half day/night together we couldn't be happier. She definitely has some Basenji traits, but I'm convinced she is mixed (maybe some pit and/or some lab).
But anyway! We named her Finley, she just turned 8months old, and hails from the Tampa Bay area!
Her temperament is fantastic, extremely gentle (even when playing); she has the Basenji ADD I've read tons about, but always regains focus when called. Her intelligence is insane, and its so exciting to watch her explore and "learn".
Ok so first cute story: She is extremely curious; after a few hours at our house I went up stairs to grab something (The stairs in our town-home are really steep); she tried to follow but only made it half way up before kinda freezing because of the height. I came back down and step by step we went down together. No more then 5 minutes later she started going up and down the stairs. She started with 3 steps up, then back down, then 5 up and 5 down, then half way, then all the way to the top. Once she reached the top, she went up and down the full length a few times before returning to me and my girlfriend for some love. Now she goes up and down them like a champ.
Here are some pictures if anyone has any idea what she might be mixed with based on looks, (or if she looks basenji at all). I'll be sharing more as we get to know her, thanks everyone!
When we first got her home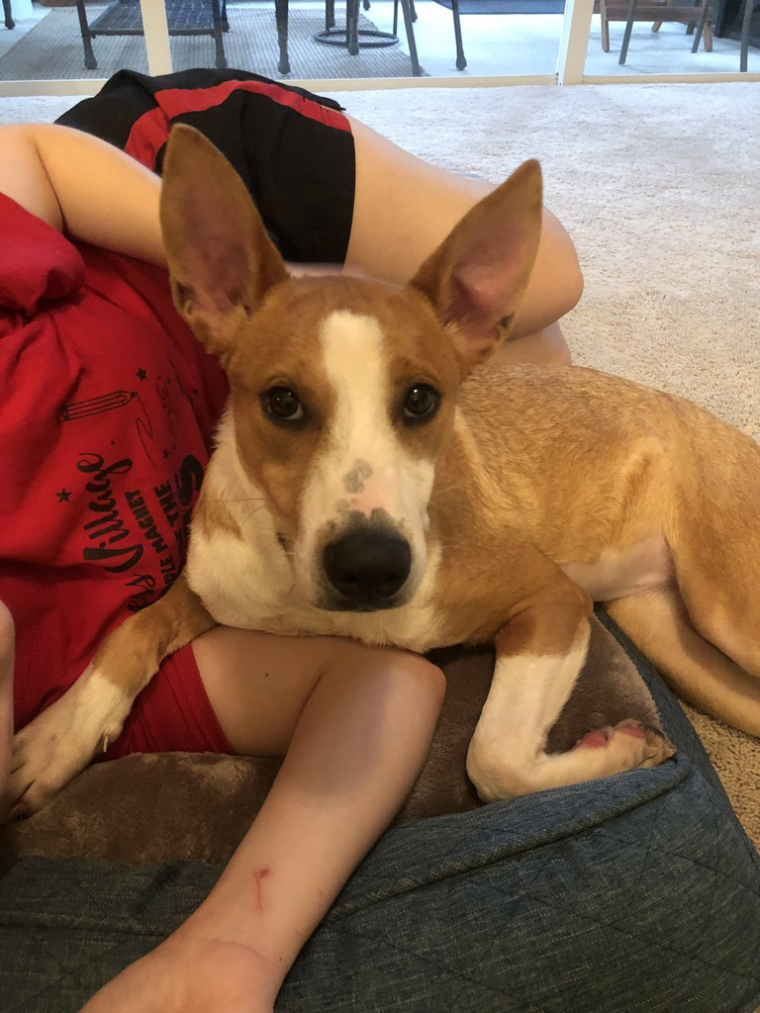 Finley loves to walk! She rarely pulls and constantly looks back to make sure we are still with her.

Finley loves her bed and new blankie.... along with the pants I picked her up from the shelter in. She is really insecure, so I guess she likes to be close to the smells? I'll give it a few days and slowly move em away.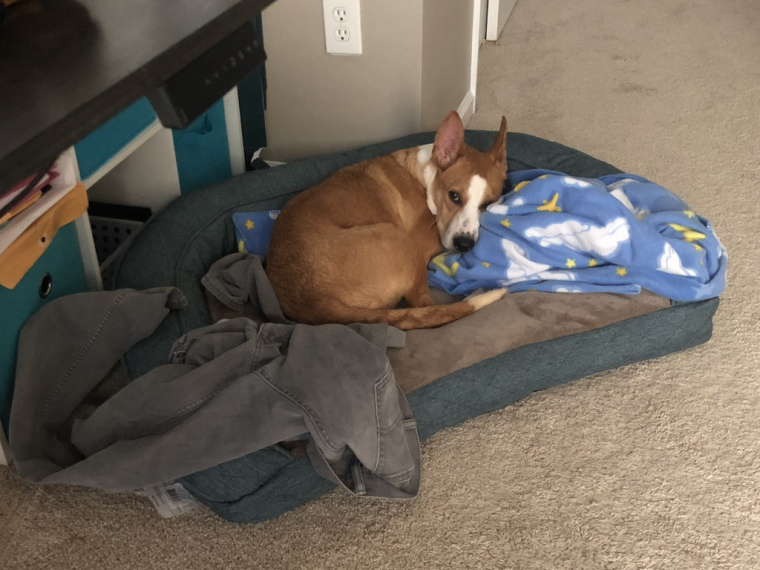 Thanks for reading! Please share any advice or feedback!!
last edited by