So Watson was one of those basenjis that felt water was pure evil… but as it turns out that if there are other dogs to play with in the water it isn't so bad really. We went on a hike with a bunch of other dog people, there were about a half a dozen of us with around nine or so dogs and Watson learned to go play in the lake
Here is the evidence...
First he hesitated at the beach with his sister...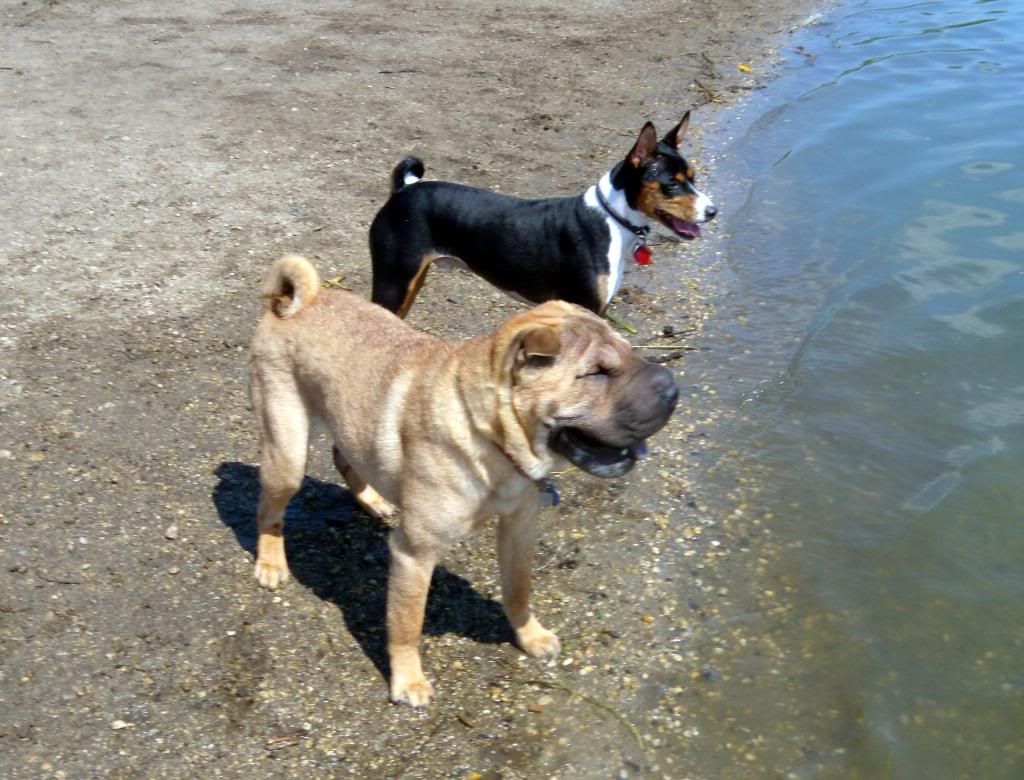 But then he just waded right in…
Why didn't you tell me water was fun?
last edited by