Finally have a nice pic of our soon-to-be puppy. We're picking him up this weekend. After which, hijinks will ensue.
We decided to stick with the call name "Hubble" and chose the registered name is "Ankhu Across the Universe".
Sire: "Zuri", GCh. DC Jerlin's Our Zuri Pupin MC, LCX, TT, SGRC, ORC, LCM, VB
Dam: "Gracie", Ch. Ankhu Promises in the Dark
This was a very nice cousin x cousin breeding. Gracie's dam, Whitney, and Zuri's dam, Lyric, are siblings. Gracie is also a cousin to my girl, Zoni (Zoni's sire, Pow, is a sibling of Whitney and Lyric). I've seen Gracie for a couple of years and put my name on the reservation list for her first litter back in 2009! Zuri is quite the performance dog so I'm hoping Hubble will have fun in both the show ring and the coursing field.
Thanks to everyone who came up with ideas for names on the other thread!
Clay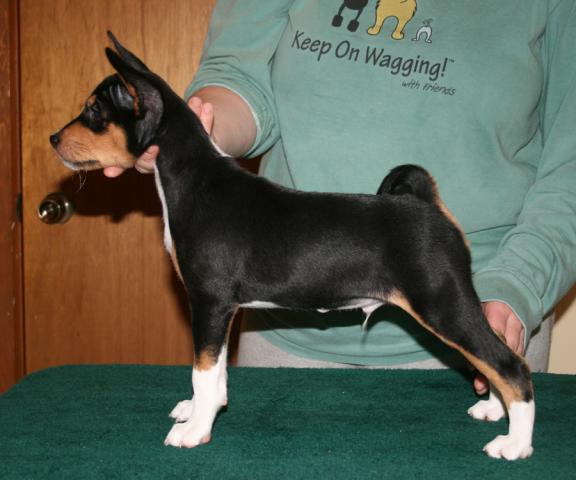 last edited by