The little un's are growing quickly. Both of the tri's are little terrors. They play hard, bite hard, and climb up the x-pen like little monkies. We had them all outside the other day to play, and they were hiding, ambushing, charging, fighting, and in general just having one heck of a wild party. They're so much fun to watch.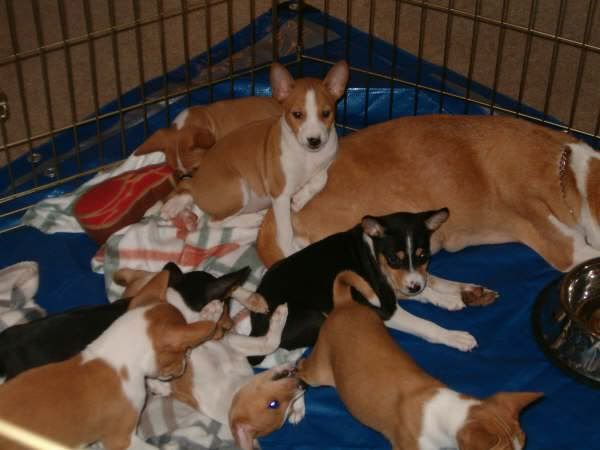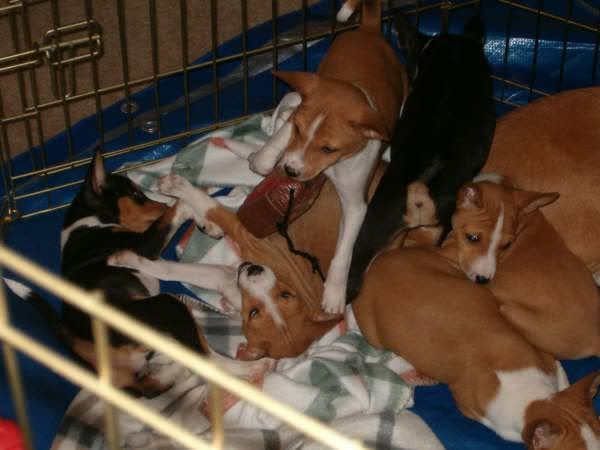 Now time for a confession. There's a little red/white runt, that reminds me so much of my first B, that it's uncanny. And yes, he is named after him now too. And yes, he's the one that gets "happy ears" when we come home. And he wags his little tail, and he looks like he's going to start barooing soon…He's as fiesty as they come, and his antics are hysterical. When everybody lays down to go to sleep, he'll step back from the group, play bow, take off running towards them, and body slam into the pile. Then he sleeps. He play bows all the time, and when he's ignored by his siblings he'll bite 'em on the butt. He's clearly become everybody's favorite, and I think he knows it.
ugh...I will not keep him...I will not keep him...I will not keep him...I have self control...
:o :o
My family failed fostering 101, about 5 years ago. We're clearly now working on our fostering PHD, and we've done well with a lot of really excellent dogs. It's really not that hard to foster and send them on their way anymore...but, little Mowgli is going to be a challenge.
The most important rule in Rescue is: Do not keep your rescues! If you do, then you can't rescue as many. I'm going to have to keep reminding myself that on this one.
Vegas
last edited by