Blaze is 6 months old today. He weighs 27.6# and is about 18" as far as we can tell (it's really hard to measure a dog that doesn't stand still!
), so he's a big boy!
He's doing great, but has decided within the last two days that he wants his crate in the bedroom at night (it had been in the living room). We would let both dogs sleep with us, but it would be more than a little crowded in a queen size bed!
Here are pictures I took today: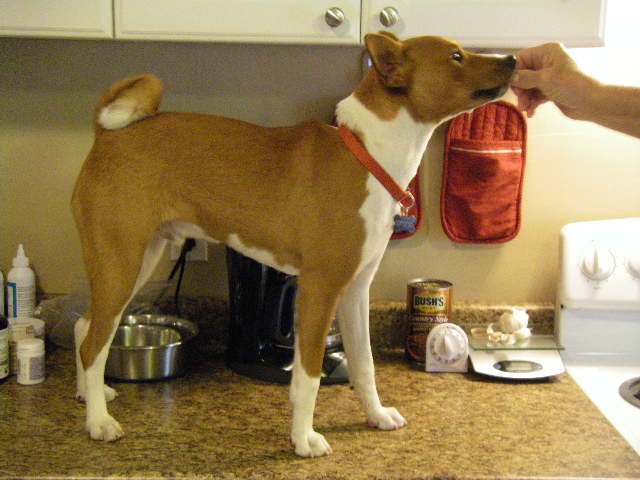 last edited by