Sugar's tail. I would trim it, but not much.
Around here, most of us Basenji people trim our own dogs tails for show. I don't trim mine too short, I don't like the shaved look. I will try to take a few pics, right now they are sleeping and if I wake one up, they will all run to find out what the heck is going on! I simply follow the shape of the tail and trim closely. Trim all the stray hairs off and if really bushy-Shadow's tail resembles a big bush with no distinction at all-then I will use thinning shears and thin out the sides a bit. These pics aren't the best, and they are dark, but this is all I have at the moment.
Shadow's Tail. At this point, I would simply trim the stray hairs and give it a little shape where the white tip is.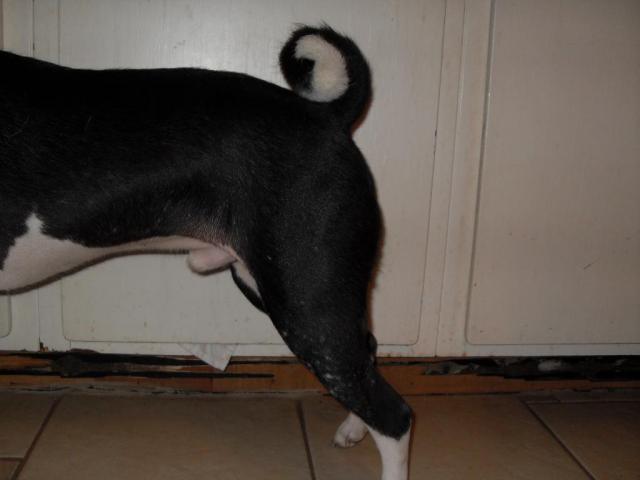 last edited by