Chalo is Kipawa's favourite toy. It is the most durable soft toy we have for him. The others were being 'de-stuffed', so we took them away.
Chalo makes two sounds when you squeeze him. The first sounds like a motor starting - rrr rrr, rrr rrr. The second says "I'm Chalo, a cheetah with attitude".
With some people who have English as a second language, they have trouble pronouncing the letter R, instead it comes out as an L. I was looking at Chalo's tag yesterday and found out he is actually Charo. But we have been saying 'Chalo' for so long now, that we don't have the heart to rename Kipawa's toy, especially because when we say "get Chalo, the bad cheetah", he runs to find Chalo.
Kipawa and Chalo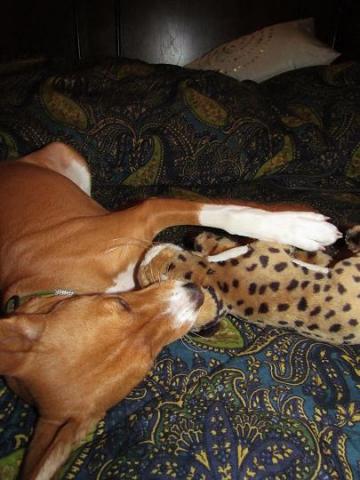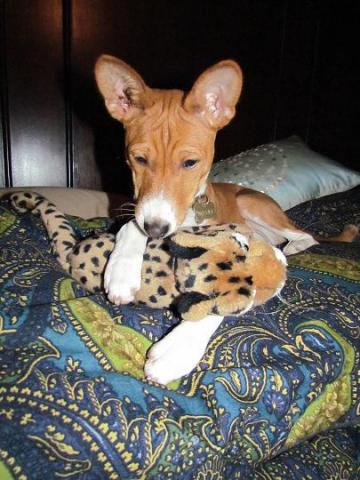 last edited by