Of a Basenji and his brother…
There is mommy, she wants to take pictures of us ALL the time..
If you don't do something about it, you will be crazy!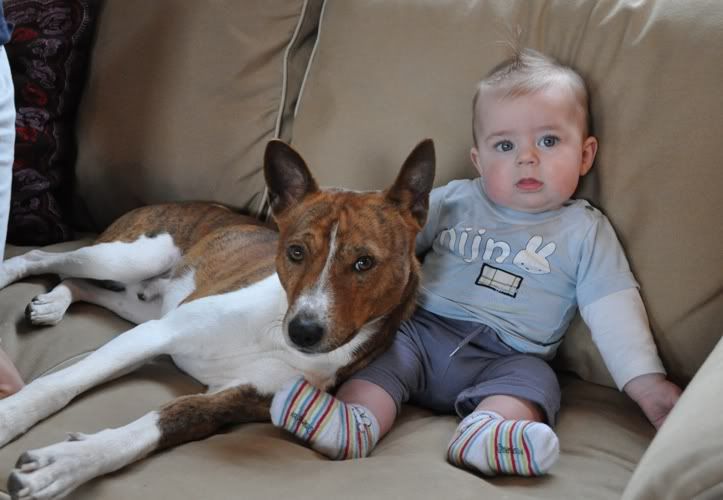 You have to hide, just hold on to me and hide you head..:rolleyes: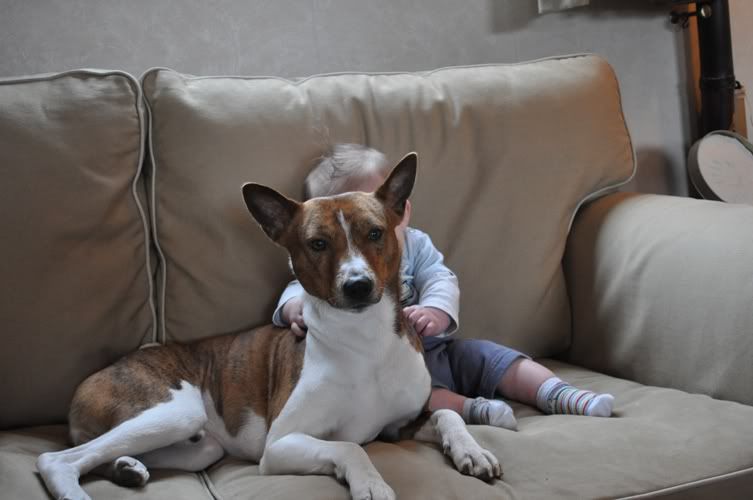 She won't leave, just look away! I will look at her for some time then she will leave I think…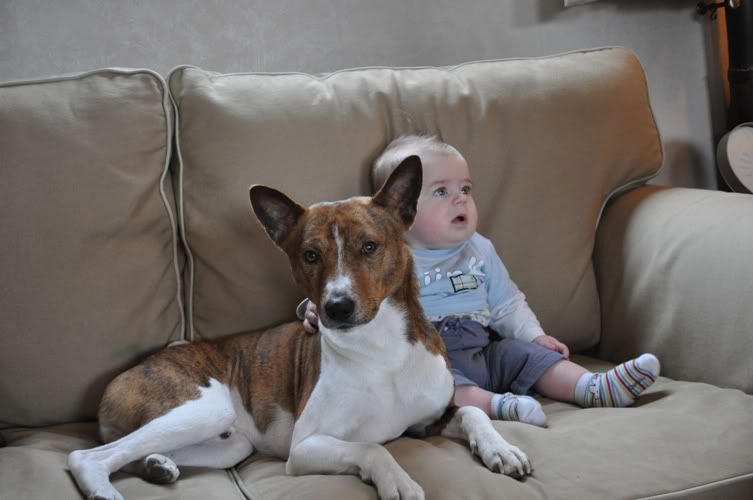 It doesn't work!:mad: You try it this time!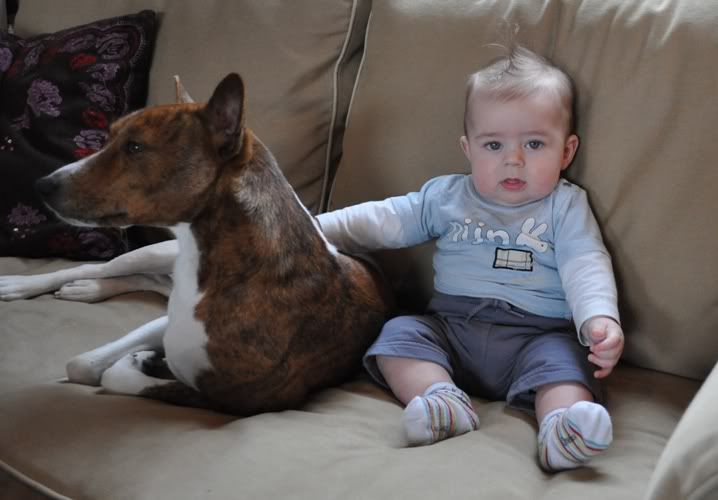 It doesn't work big brother:(, let her take some pictures… I reallly love you SO much... and that's more important then some pictures...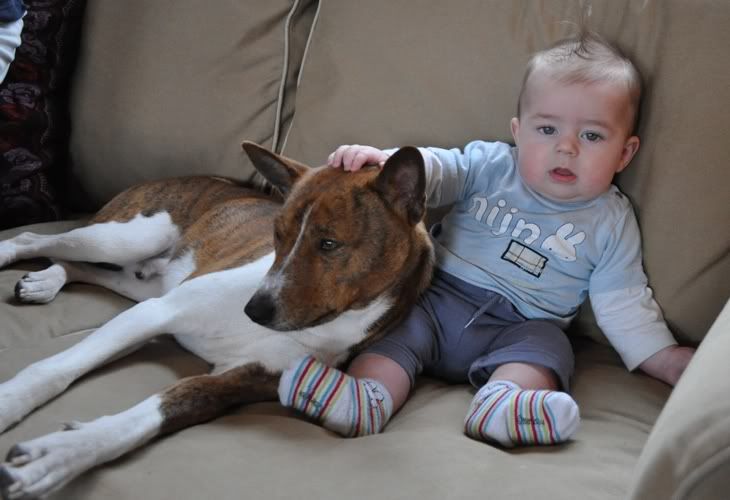 Thats true little brother.. and besides now we can show the whole world our love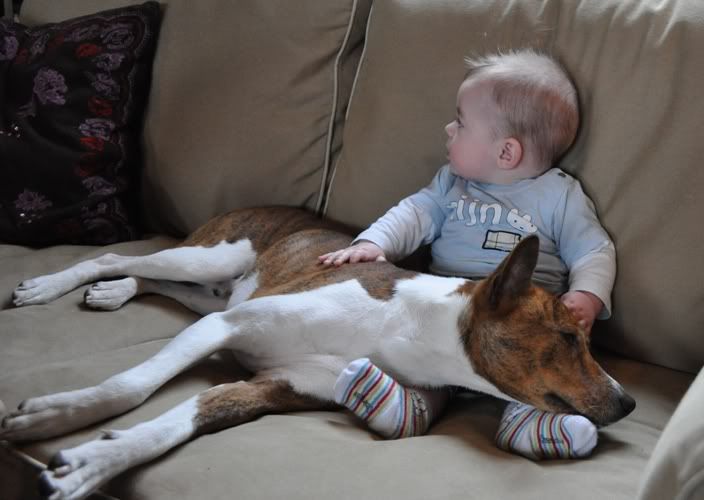 last edited by