These lovely pictures were very kindly sent to me by thunderbird8588.
They are from yesterdays Club Championship Show. Little Maya did really well. It was a very long day, 3 hours drive each way so an early start! She was in the Puppy, Junior and "not bred by" class. She got 2nd in all of them :rolleyes: In the Puppy she was beaten by her litter sister who won the Reserve CC, and in the Junior the one she was beaten by won the CC and Best in Show
It was also a puppy so fab result for her owner!
Maya behaved perfectly, i was so pleased with her. This was her first time showing indoors and she was absolutely fine with it
Anyway, thank you to Shelley for the lovely pictures, and it was lovely meeting you yesterday!!
Here's Maya "backstage":
And in the ring: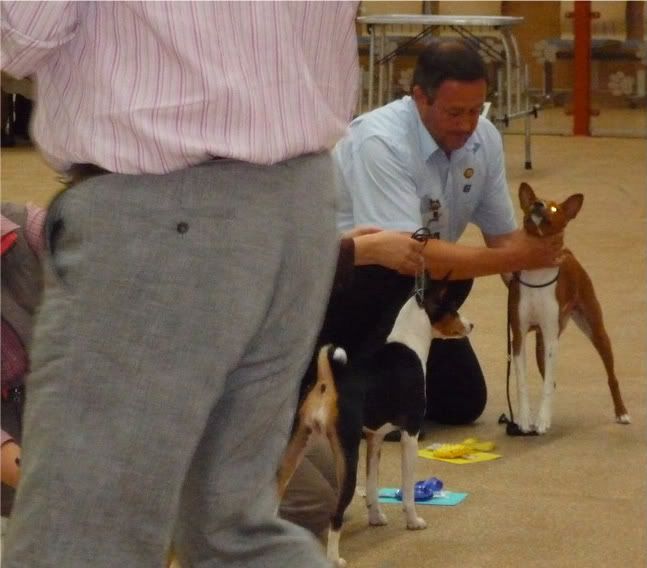 Maya pestering poor Poppy who is so much better behaved than my little horror!
last edited by