Last saturday we (Tsjoe007, Buana and I) had arranged a basenji meeting. Of course.. it rained.. We doubted if we could really have a nice walk in the rain.. but after 'some' raindrops the sky cleared and we had a lovely walk in the forrest
I have to compliment our four intact males, who got along very well!
Here a 'small' selection of the photos BF took. Baby B is Bendji, Brindle boy is Chafuko, Buana is the one with the same collar as Chaf and Tillo is the one with the hound collar.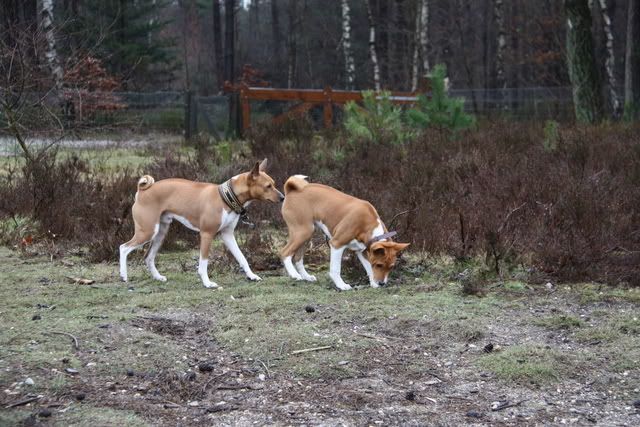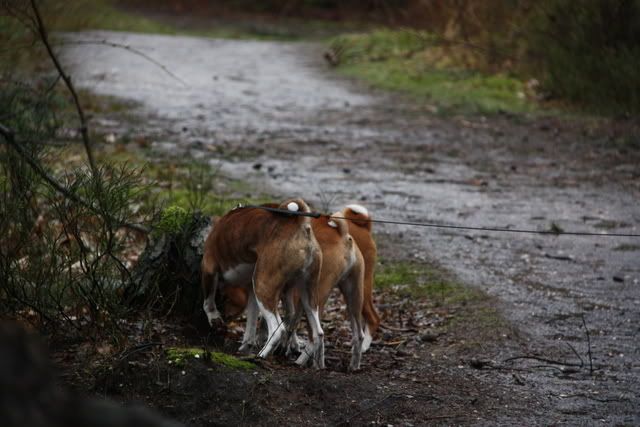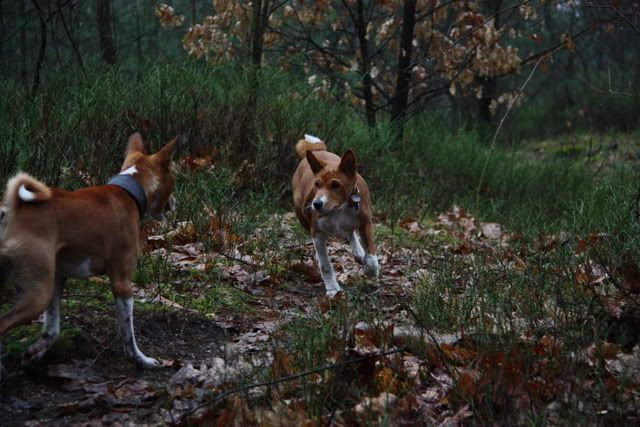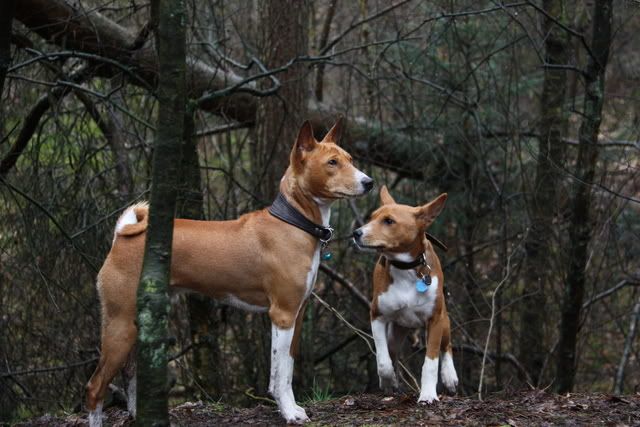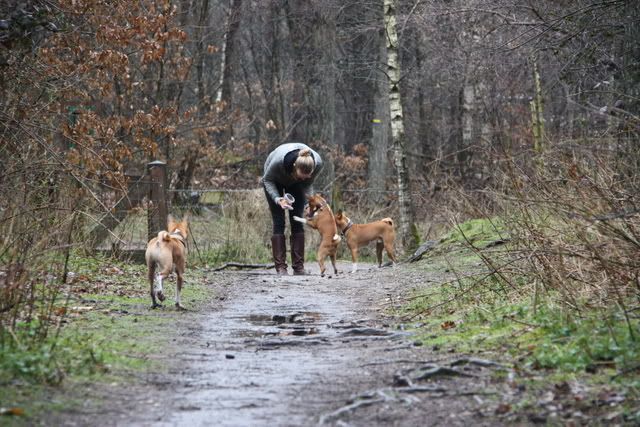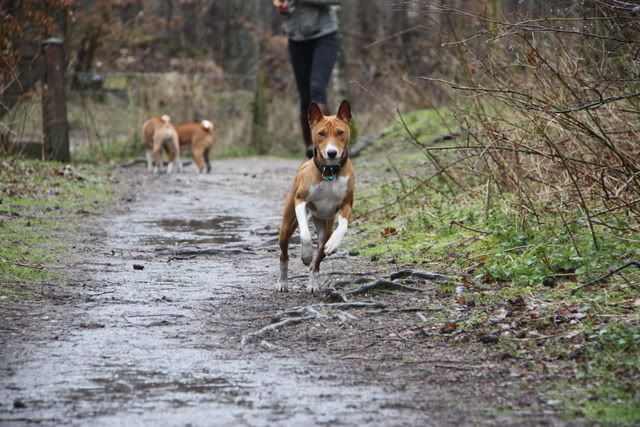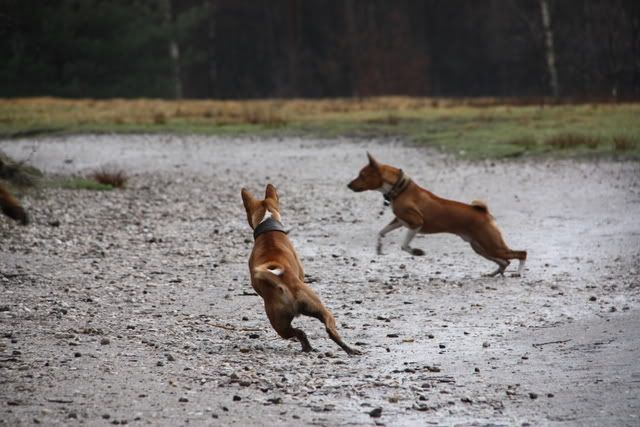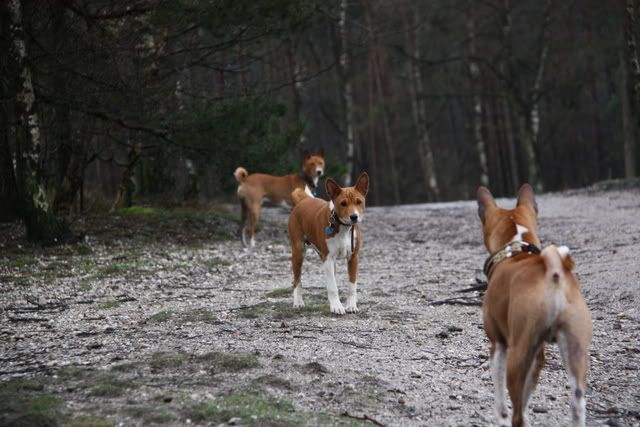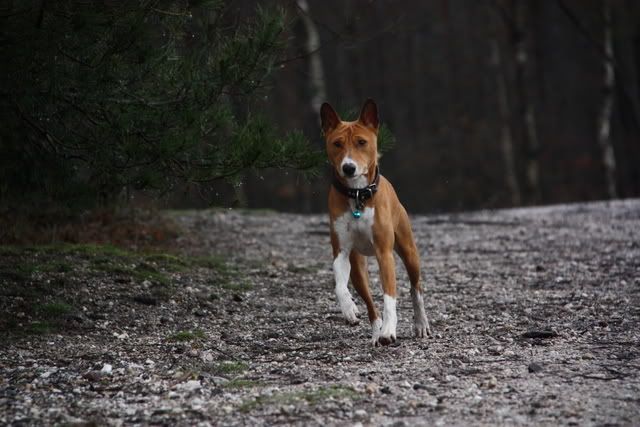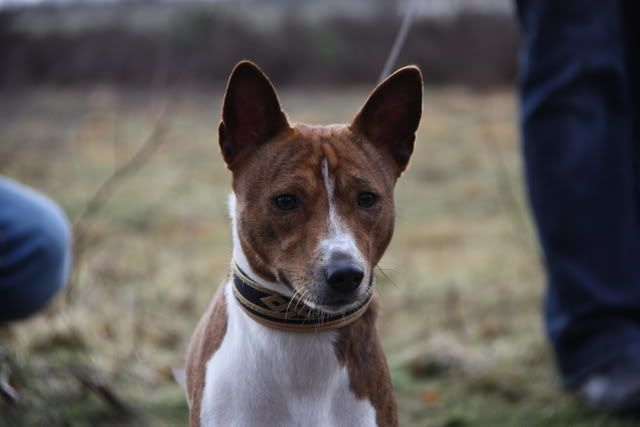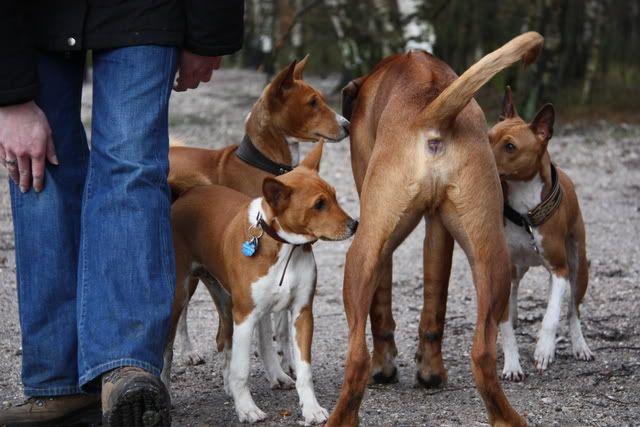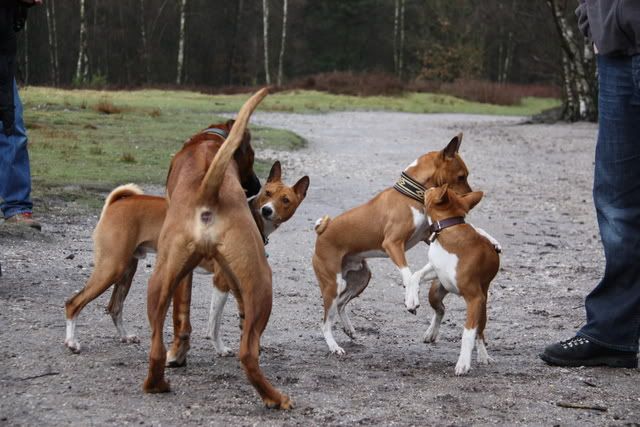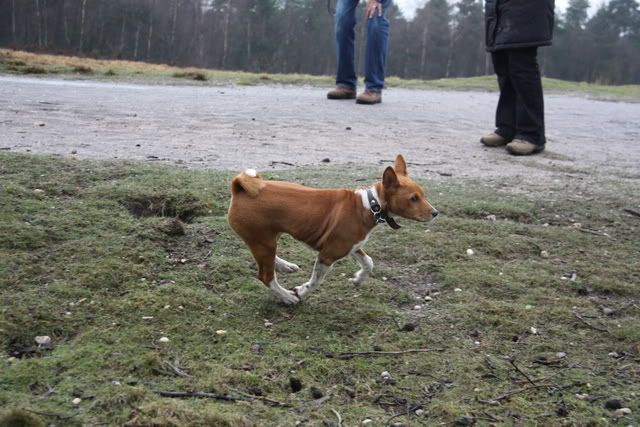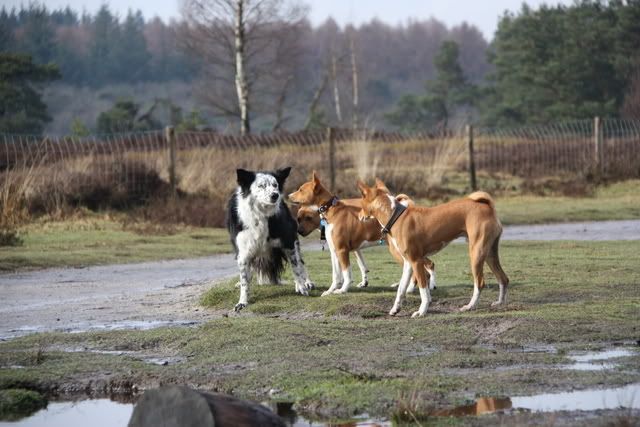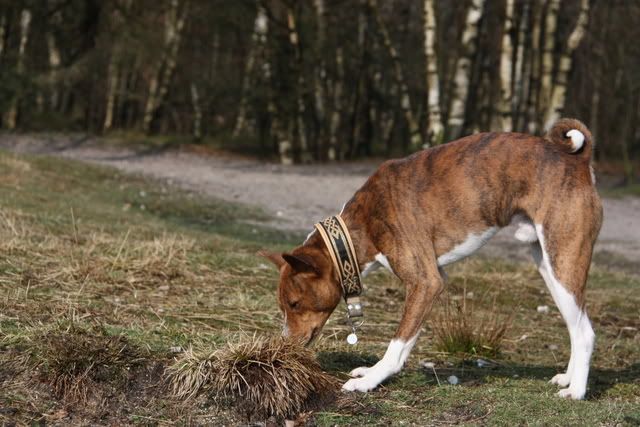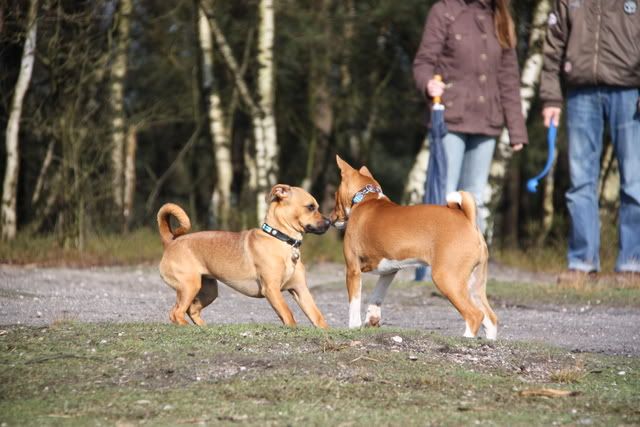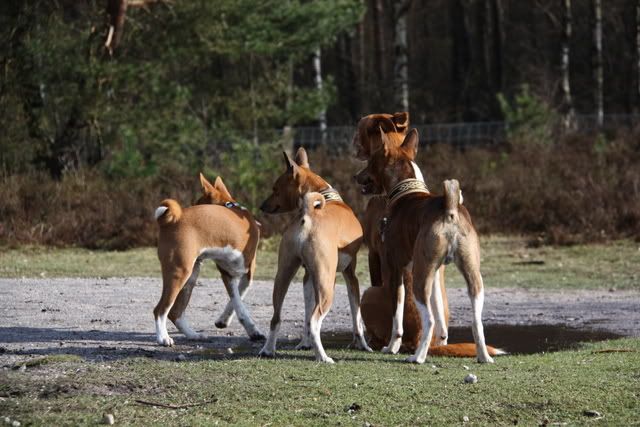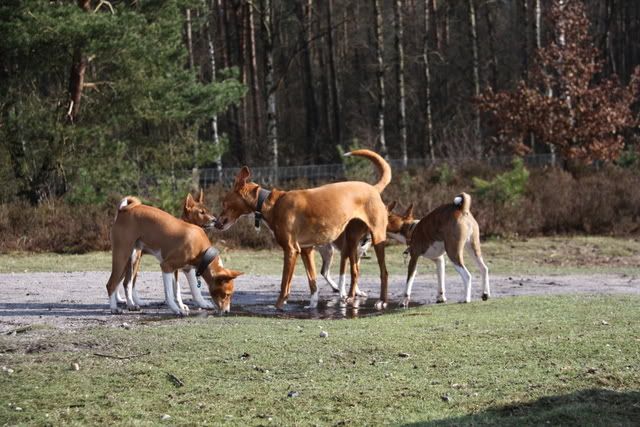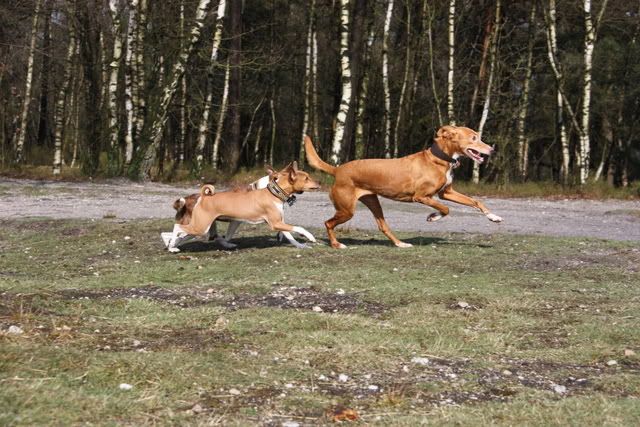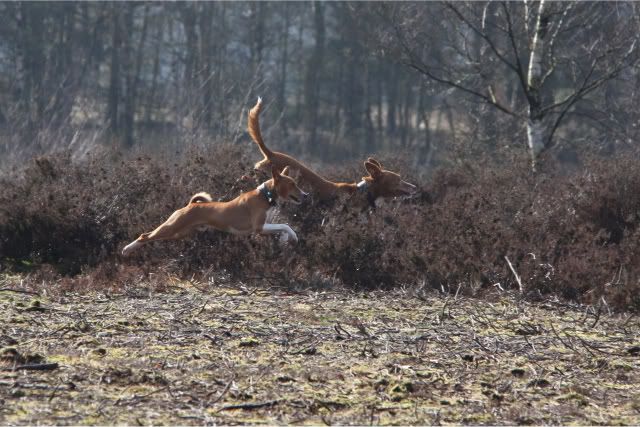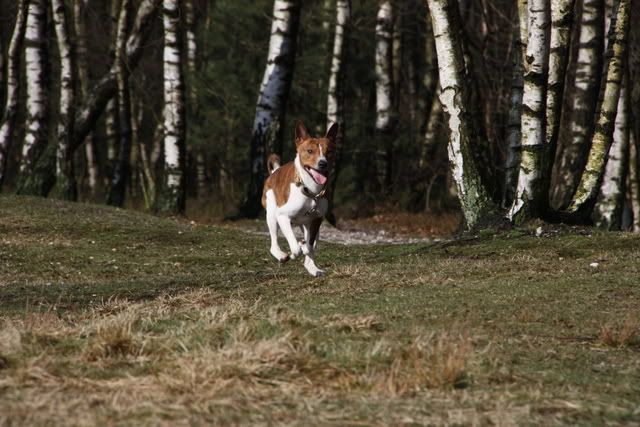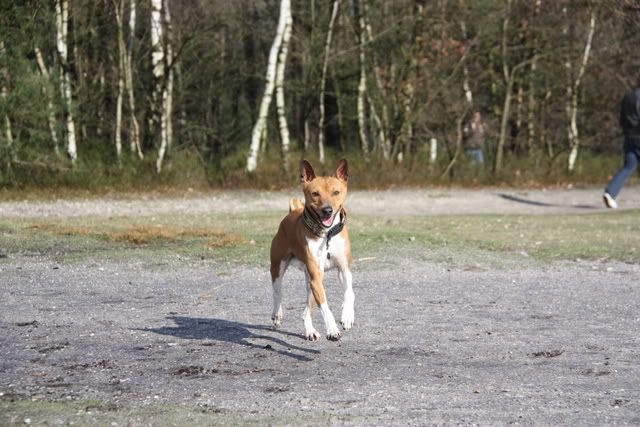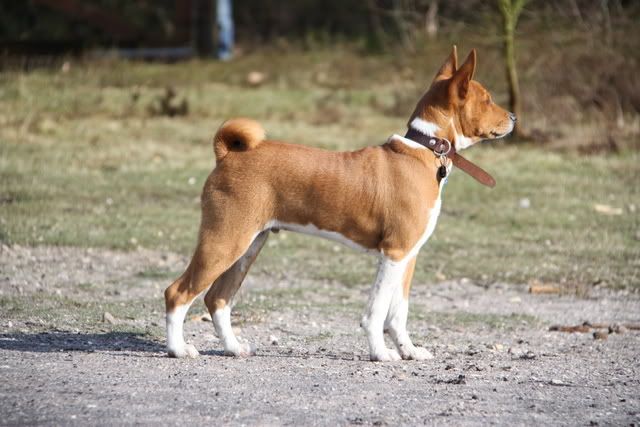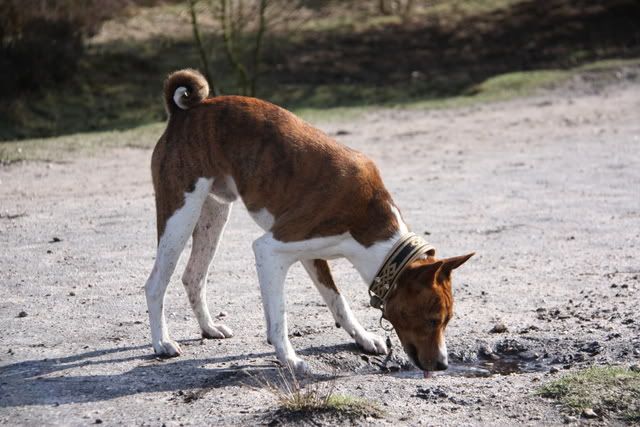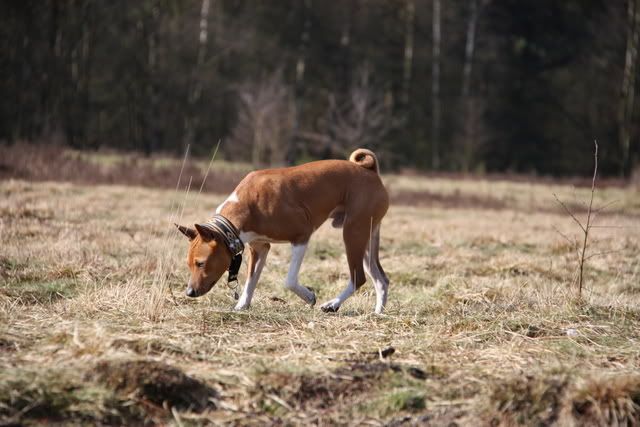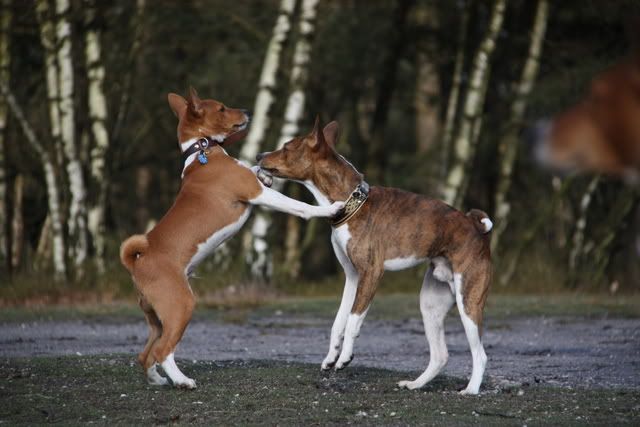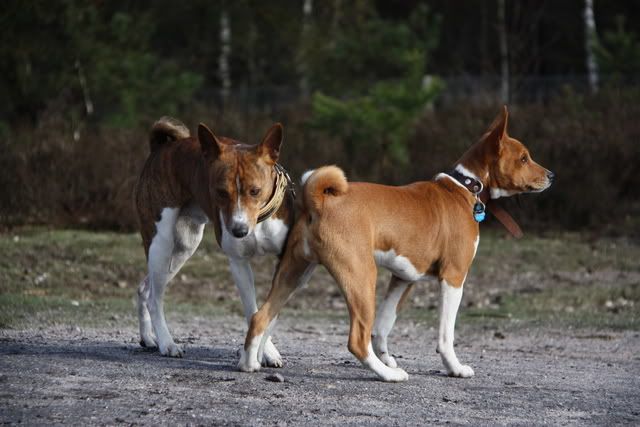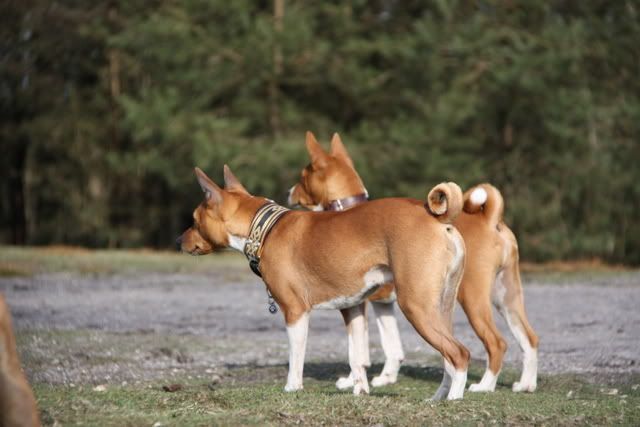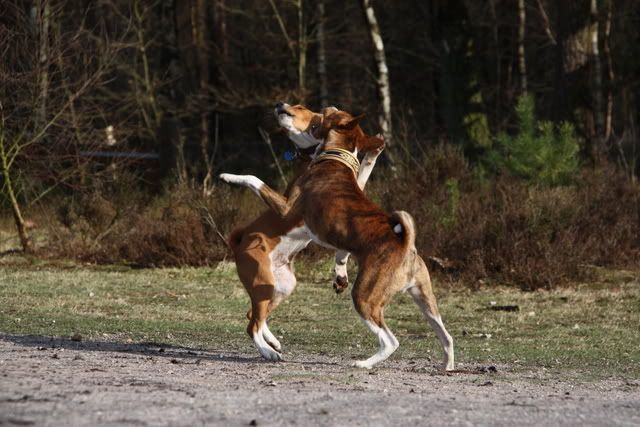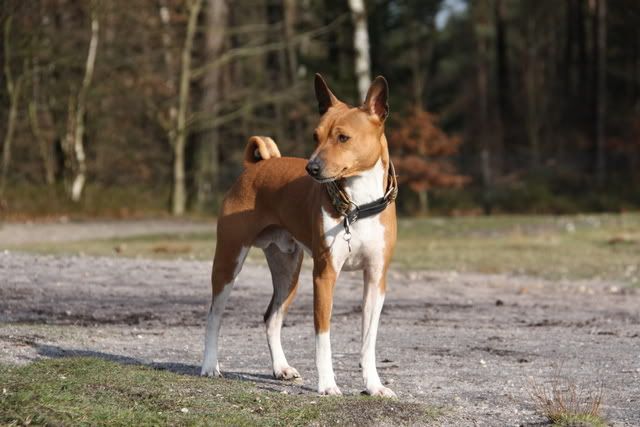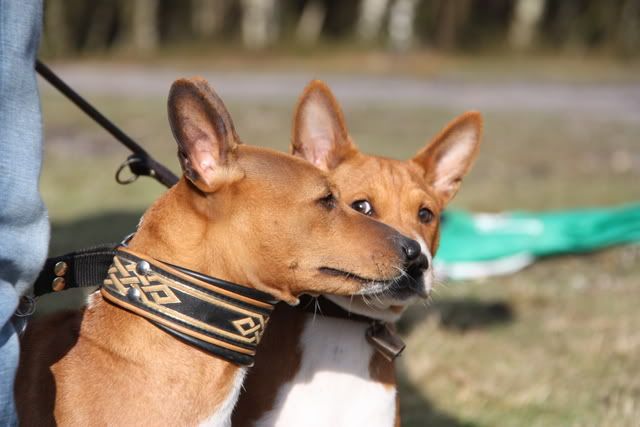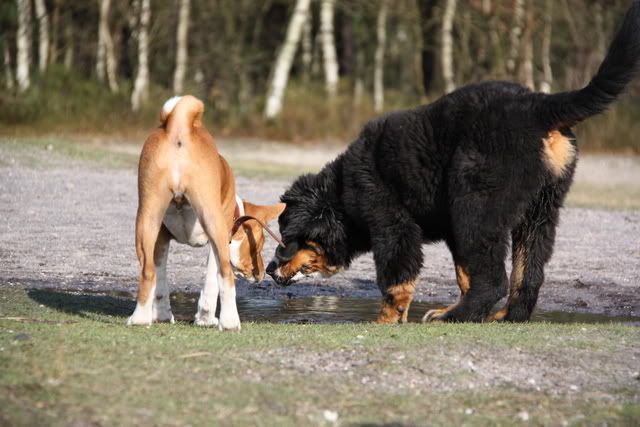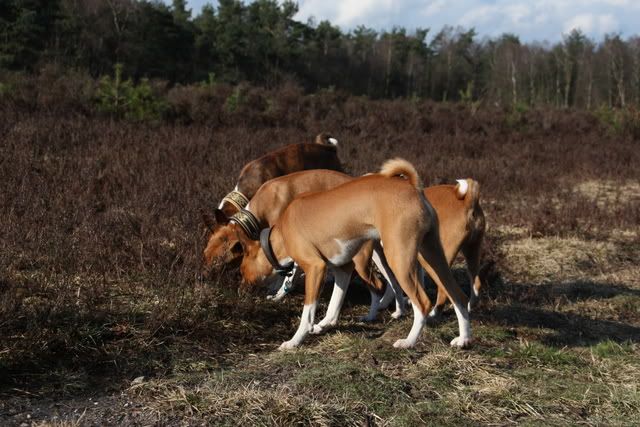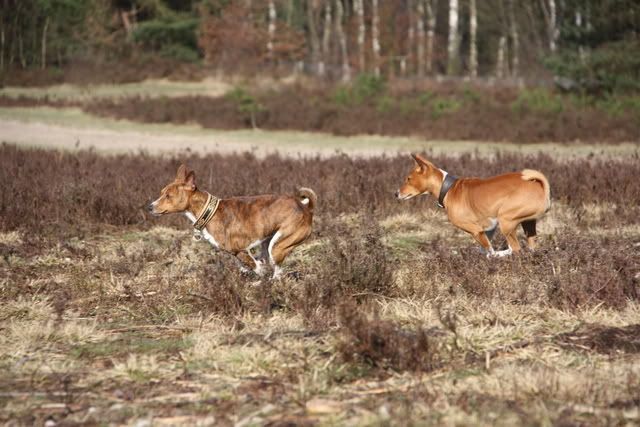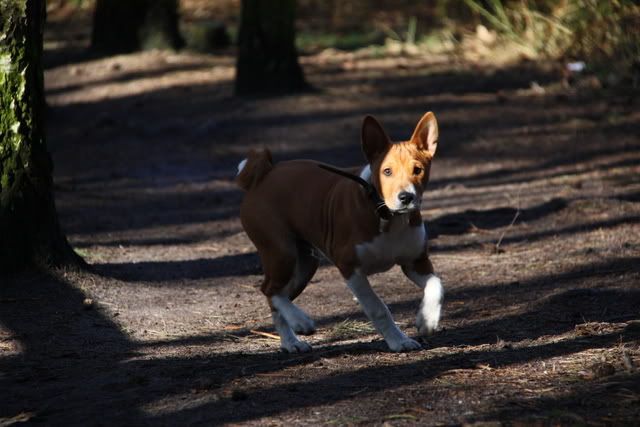 last edited by