Last Sunday we had a show. Tillo did well. He was such a good boy, in total 'show mood'. (I was like: :eek:) We had a very nice judge and a ring with a lot of room to move around!
He became second in youth class with an Excellent. This was his report:
14 month old, red and white male in a very good condition.
Very nice male head with beautiful expression.
Good ears and carriage, good bite, very nice pigmentation.
Good neck and back lining, enough angulations in front, good angulations on rear.
Good fitting bone with good feet. Good tail, tailset and carriage.
When moving, in front a bit unsteady.
Very nice temperament.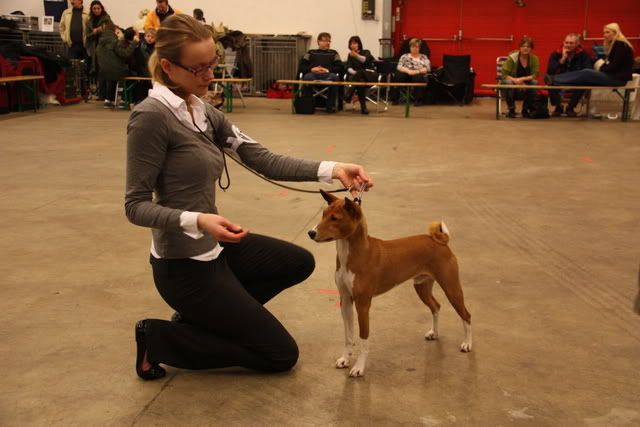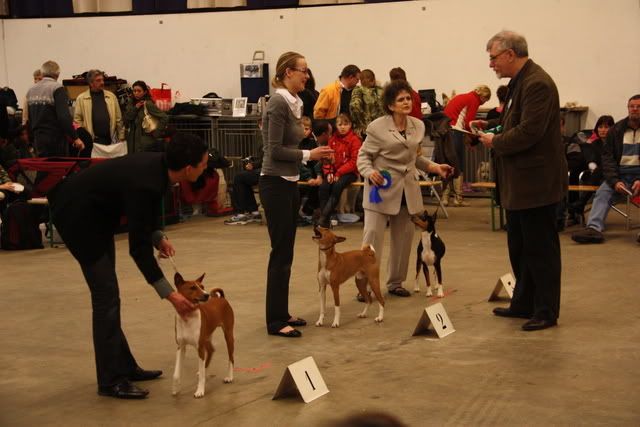 Youth male 1st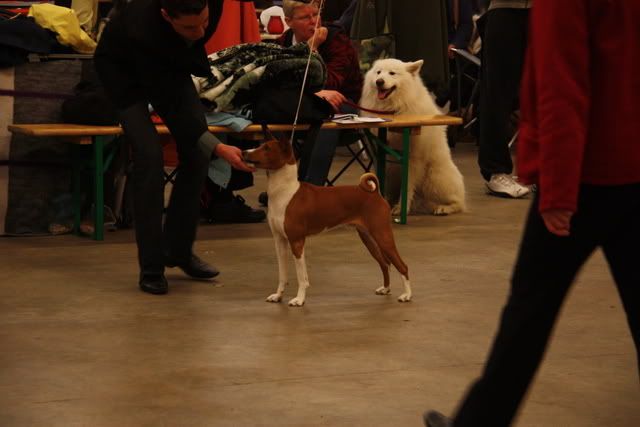 Youth male 3th

I was amazed when I saw some of the feet.. For example this 9 month old bitch who became first in youth class: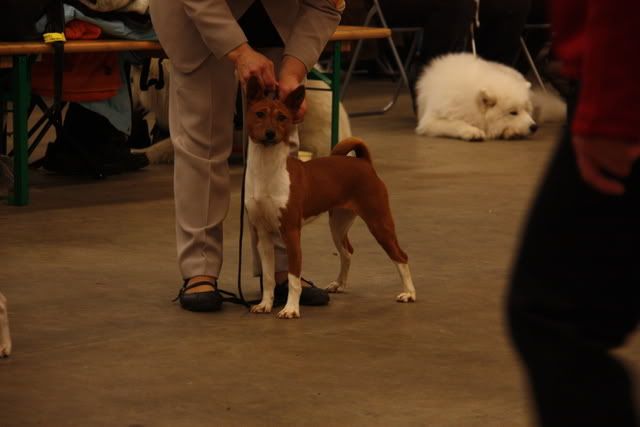 She wasn't the only one.. (she did have the cutest face… :))
last edited by