I didn't want to hijack the other thread, and meant to post this sooner, but the weather and camera haven't been cooperating, so I have some pics from my iPhone.
I bought a new collar and lead about a month ago for Aaliyah when I was at a dog show (kind of a birthday present for her 1st b'day). We stopped at a booth (Bolduc Custom Leather) that my kids' breeders love and I found the most amazing martingale collar. All hand stamped/tooled. Beautiful bridle leather that one month in is already super soft and is only getting better. They measure about 2inches (measured it and I was wrong - it is 2" NOT 3") at the widest part at center and taper to about an inch.
The lead itself is amazing (super soft) - 6ft, but with the martingale design it has about another foot before the clip so about 7ft - feels like I'm walking her with horse reins. I since ordered a 4ft for use from the house to the yard - perfect when a long one is too much.
Liyah's collar: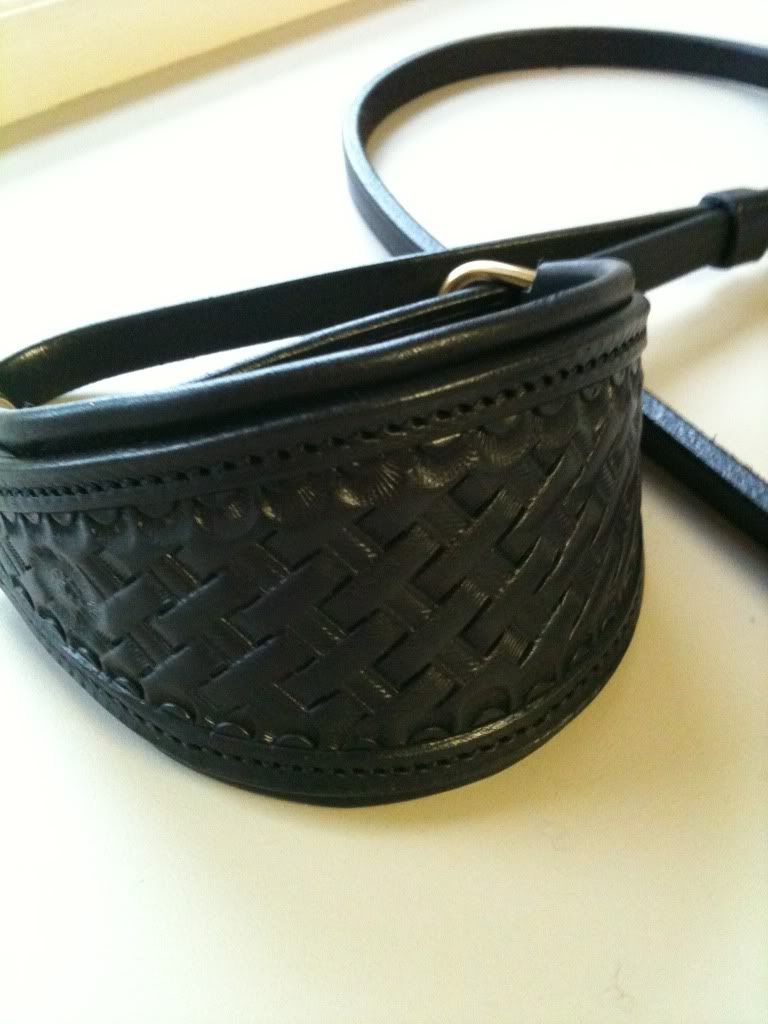 So, I liked the collar so much that I ordered 1 for Ruby & 1 for Brando for Christmas (and 2 more 6ft leads, and 2 more 4ft leads :D). Evidently the stamped collars are a new item so he is experimenting with patterns. He asked if I minded if they were different than the 1st one I purchased and I said no that I actually preferred if they were different so to do what he wanted. I love them all and actually the patterns kind of work with my kids personalities :D:D:D.
Liyah's (crosshatch for the goofy kid :D:D) on left, Ruby's (very feminine) center, Brando's (masculine, straight forward) on right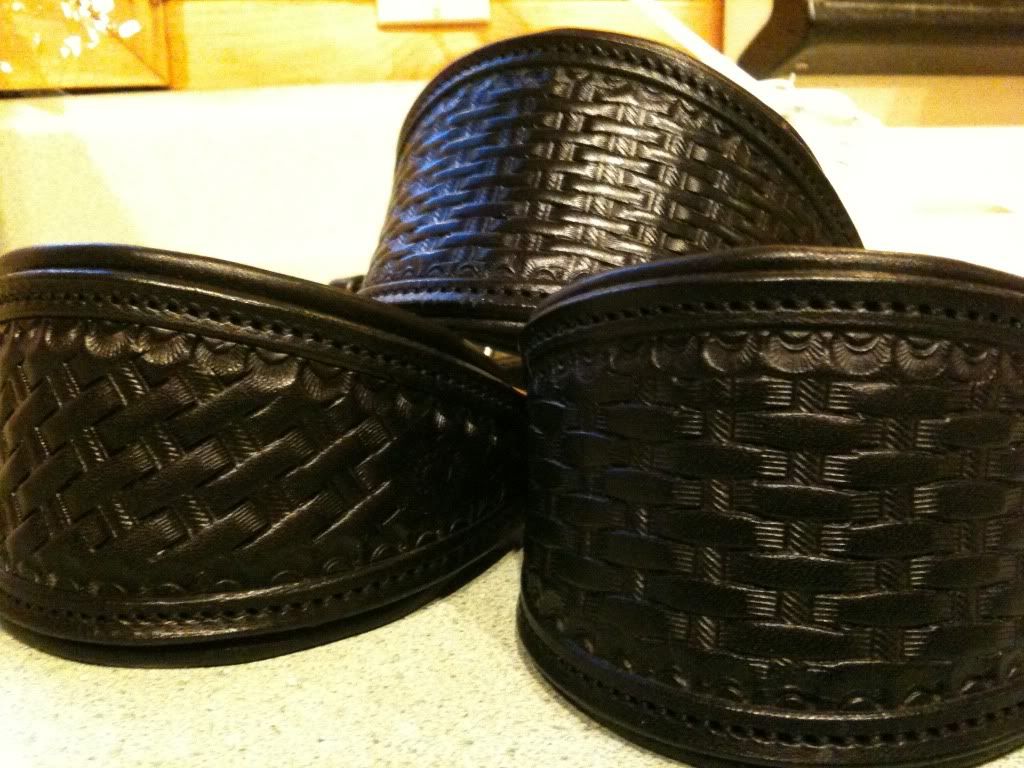 Unfortunately, the only dog shot I have is of Brando with his - not great but you get the idea of the fit. The iPhone isn't good for capturing basenjis moving and unfortunately mine aren't as well trained like some of the others on here :D.
Here's Brando: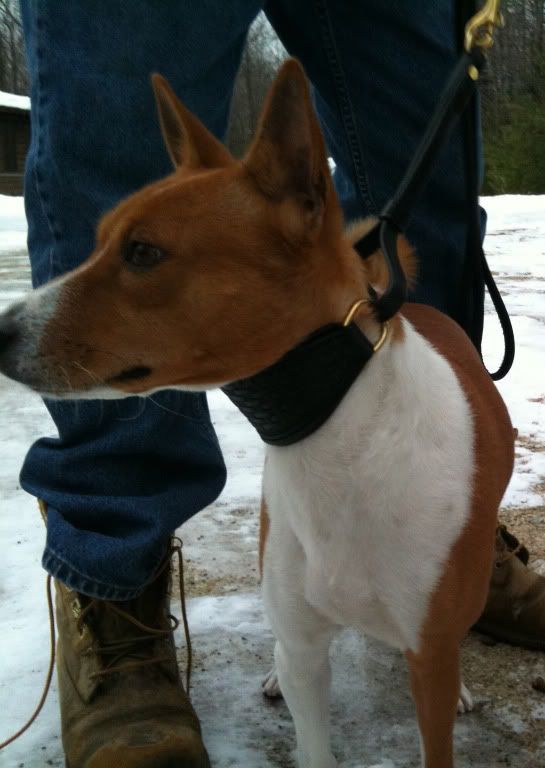 last edited by