Some of you may still know me (or are facebookfriends) but after a long while I am back at basenjiforums!
I am Kim, originally from the Netherlands but since 2014 living in Sweden with my husband and son (6 already).
We came from a ship, sailed for years to transport material but we missed living in nature every day...
Thanks to our B's we found our true place to live.. When Chaffie got to breed with a basenjigirl from sweden and we became very close friends with her owner.. When we got our third Basenji, we found our breeder in Sweden, Yulara, and we picked her up in Stockolm ourself.
We fell in love with Sweden, and after stormy times, we have found our place to grow old. We live at a farm in a little place in the middle of Sweden. Lots of wild animals around us, badgers and foxes are playing in our horsemeadow and already got a moose, deer, wolves, foxes and lots of birds in our garden...
We have made a fenced garden so our B's can play and run safely
In 2005 our first Basenji boy was born "Buana" our very first Basenji (red-white), a true sweetheart, a wise and old soul.. He is 10years now and still going strond and playful
in 2007 our second boy was born "Chafuko" a brindle boy, a very sweet and sensitive boy. Half brother of Buana.
In 2010 we got interested in breeding and began our search, did a lot of reasearch and found our breeder, we love the afrikan genes and found a litter with a Avongara and we got our Enya (50%) african.
Enya is a special girl, extremely happy and always active, very african so a real challenge but soooo great to have with us. She is very fast and yodels so much!
Last year we have bred Enya, her health tests were great and we have chosen our own Buana, we knew what he passes trough to his kids and we wanted to smooth a few things with Enya.
6 puppies were born, all red and white and all very sweet.. Two of them moved out at 9 weeks, they live in Sweden.
3 of them would move to the Netherlands and because of the new rabies import rules they couldn't move untill they were 15 weeks...
We kept Nim, so untill 15 weeks we had 4 puppies.. We were very busy, trained them every day and soon they had all the basics, we socialized them (also with our horses, cats and at school!) But one of the girls crashed into my husbands legs while running with the pack... she needed surgery... But she managed to recover very soon and is now living the life of a queen... (she was reserved by close friends of us so that was a big relieve.. I wanted to keep her in close touch)
At the moment we just had winter with minus 30 degrees, it was cold but fun! Spring is coming fast now and they just adore the sunshine...
We have a lot of forest close by and they love to walk for hours with us, they are very smart and always let us know when there are animals close by.. We know from one look at them if it's safe or not... They show different signs with different animals..
Last christmas we walked with friends and found a dead moose calf, just killed by wolves... While Chafuko kept an eye on the area, the other three went eating... We walked further not to distract or bother the wolves.. but a few minutes later Enya (the packleader) became anxious... and if she becomes anxious.. it's time to go another way.. the wolves were very close.. We immediately went back to the car....
At daytime I work at home, it's my big passion, I have my own little webshop with my handmade products.
I make dogcollars, harnesses, horse halters and home deco, it's began as a hobby but it grew worldwide and I love it!
If I have forget something, just ask
Time for pictures!
Buana Bizi Toka Kilima:

Chafuko Amani Toka Kilima:

Yulara Ruqaya "Enya"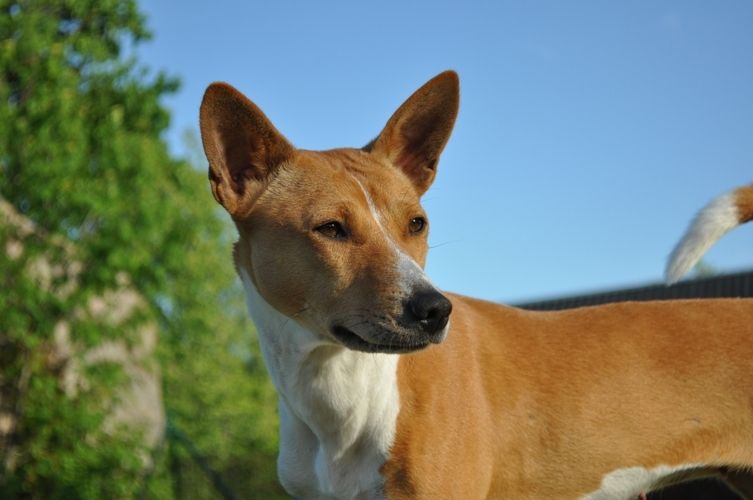 Kwa Banduru's Kallpay "Nim"

The puppies at 3 weeks

The puppies at 7 weeks: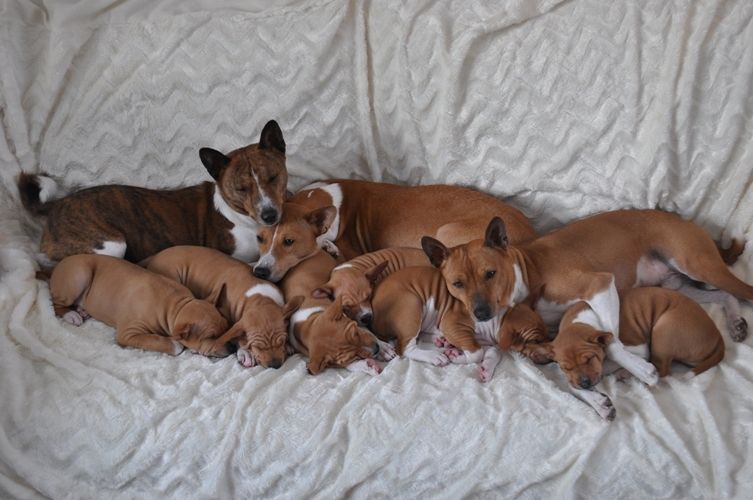 last edited by Kwa Bandurus