Because he received Excelent from all four judges all four days, best of breed, he is now:
Grand Dominican Champion C.A.G.C.D.
International Champion C.A.C.I.B.
Latin American Champion C.A.C.L.A.B.
Campeon Quisqueyano
He got excellent reviews and commentaries from all judges:
Gerardo Heredia (mexico)
Lorenzo Roca F. (mexico)
Gabriel Valdez (colombia)
Marlene Mortera (puerto rico)
Miguel Casellas (puerto rico)
Joaquin Rosa (puerto rico),
best of breed, He was however the only basenji.
In the group , which is group 5 there was fierce competition. There were 115 dogs in the show.. and in my opinion there were about 8 or 9 really outstanding dogs…. three of them where in my group:
A beautiful Siberian Husky -----CMEX. PANAM. MC DE SANSEBARTOLUZ ANNA'S
FCMM5112 22-NOV-09 GUATEMALA
Mc De Sansebartoluz Clifor X Mc Kenna's Bewitched
Breeder: San Sebartoluz
Owner" Jose Adolfo Morales Cotero
A beautiful Ibizan Hound –---- C AM LAT AHRAM RONEGAR'S KISSED BY A ROSE
T9.205. 25- MAY-08 UNITED STATES
Breeder: Arthur Lewis, Hau Nguyen & Michelle Paulin-Brown
Owner: Mnegron, W Negron,L Arzuaga, J. Rosa & M Paulin
And a Beautiful Pomeranian –--STARFIRE'S THE CUTTING EDGE
SPP-114-0001 24- MAY-2010 UNITED STATES
CH Starfire's Touch Me If You Dare X Starfire's Betty La Fea
Breeder: Jose A. Cabrera & Fabian Arienti
Owner: Anita Sifres
We were never able to beat them, getting fourth in group three days and third in group , one day that the Ibizan hound was absent..
We are very happy with the results , however, and especially happy with our performance. I showed him the first to days and a handler from Puerto Rico showed him the other two days.
The best part however was my niece Valentina winning first place in the junior handler competition with Ayo, who his not the easiest dog for a little girl to start showing!! This was her first show. It was awesome… she did it better than me or the handler. Ayo just respects her, and as opposed to when he was with me he would stay posed, very calm..it was incredible. She stole the show, and got a standing ovation from the public......
Here are a few pics of Ayo and me..
Here is Valentina
Extra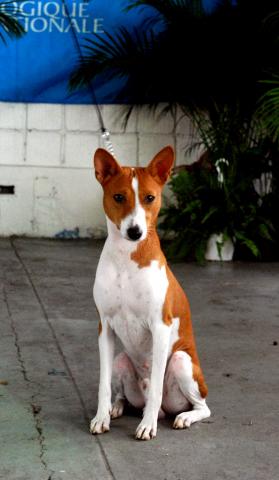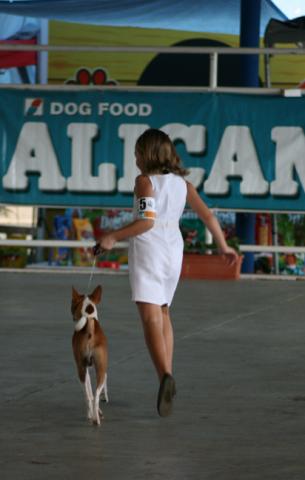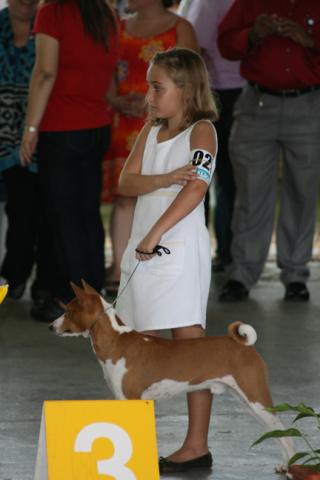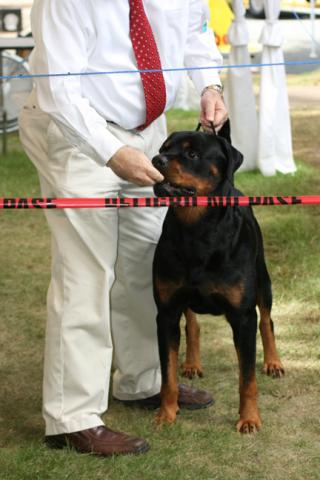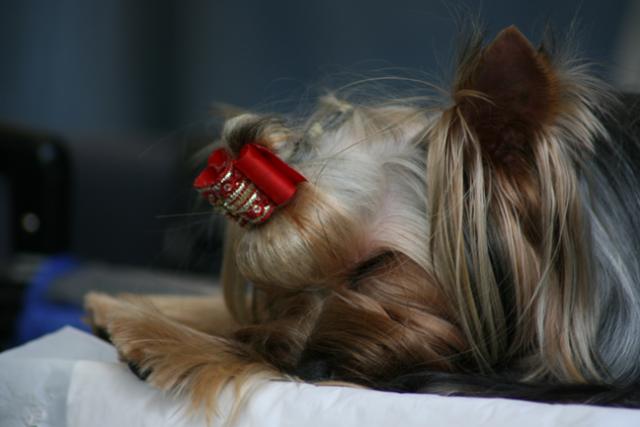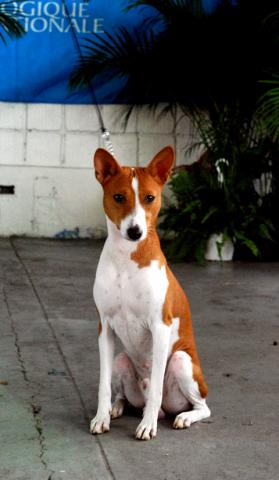 last edited by