We attended a 'fun' dog show that was raising money for a no-kill dog rescue and a charity that rehomes older dogs.
It was a sunny, windy day, with a great attendance.

I entered Butu for 3 classes - Best Pup, Best dog to have never won a rosette and Handsomest Dog, Butu tried out the scurry (retrieving a bumper - timed) and surprised me by fetching and bringing back (killing it first…) We also took part in a fun agility course

…which convinced me that lure coursing is the sport for Butu - I'm not expected to chase the lure too! Going through the weave poles was more of a drag than Butu competing.


The first class was very well attended, and Butu only lost out to a Boxer - his first ever rosette for second place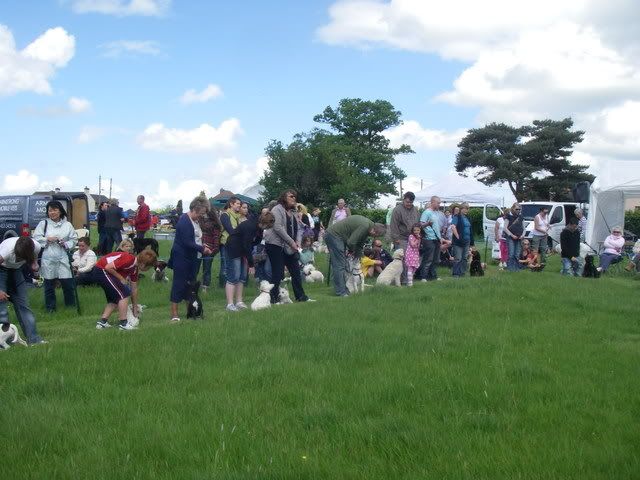 Given that Butu now had a rosette, I checked that he was still allowed to enter "Best dog to have never won a rosette" and he was, but with the same vet judging, I was unsurprised not to be placed. For his last class, there were so many entries they were divided into two sections. I was over the moon when Butu made the last eight and finally received a second rosette for fourth Handsomest Dog. The Best of Show went to a Chihuahua (Prettiest Bitch). Butu thoroughly enjoyed meeting all the other dogs, including a massive English Mastiff, who was heaviest in show (over 70kg!)
last edited by