So! ive finally bought myself a retractable lead. OMG im in love
So is Hope, she absolutly loves the extra running and sniffing space. I also found she likes to heel beside me (loose lead) better now too so its working great.
Took some photos of our first walk using the lead.
exploring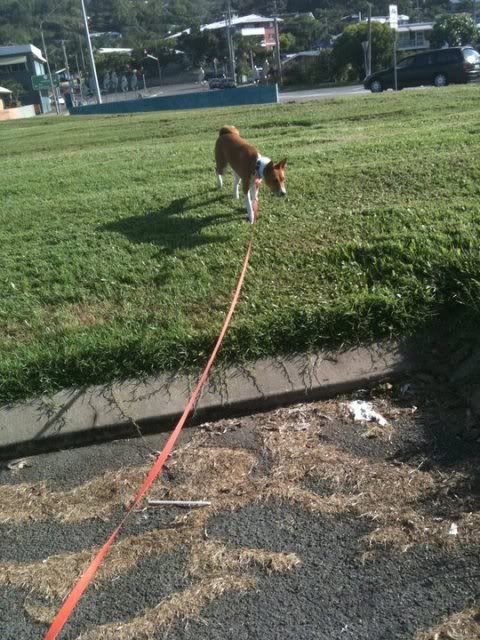 spotted an Ibis (big bird that she would give anything to chase)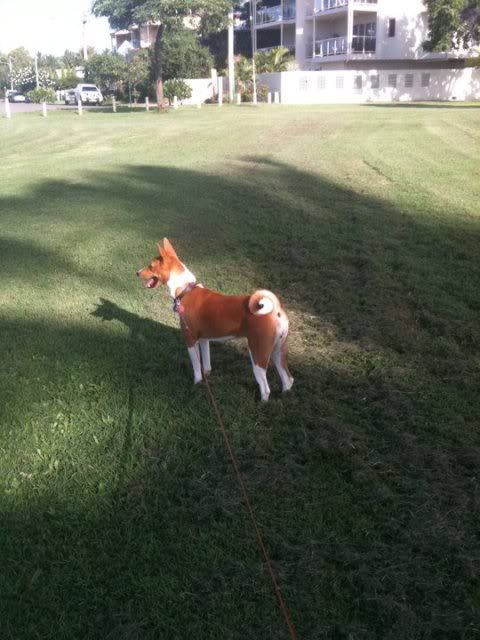 Yessum?

Im buggered, time for a sit

---
and my funny photo (note below):

I have a spare collar. I was looking at it and Hope came over, sat infront of me, looked at me and then put her head forward, exposing her neck, as if to say 'put it on me'. she stayed ever so still (:eek:) while i put it on her and gave her a pat on the head and told her how pretty she looked. She then bounced off all prancy like she was wearing some bling bling.:rolleyes: hahaha. She wasnt very happy when i took it off her a few hours later. -what.a.show.off- She loves her collars!
last edited by