It's getting darker here.. so the pics aren't great.. but I thought it was nice to share them anyway..
Starring: Pip and Tillo

Guest appearance: me, my two sisters and two BF's (one as photographer)

Pip is my sister's pup (4 months) and he wants to do everything Tillo does:

Pip!

Trying to find some hidden treats together
Tillo enjoying his freedom. There were lots of dogs running around, so he couldn't be happier
Pip in the background.. he couldn't keep up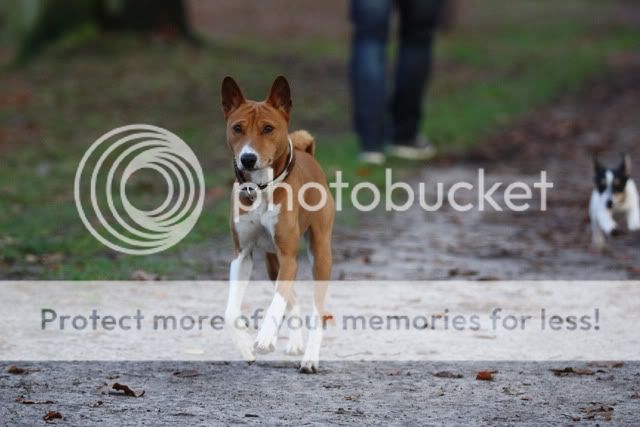 He stole a ball from some kids
Look.. if I run really fast, I've got Basenji ears!

And Tillo sleeping at home
(pic from last week)

last edited by