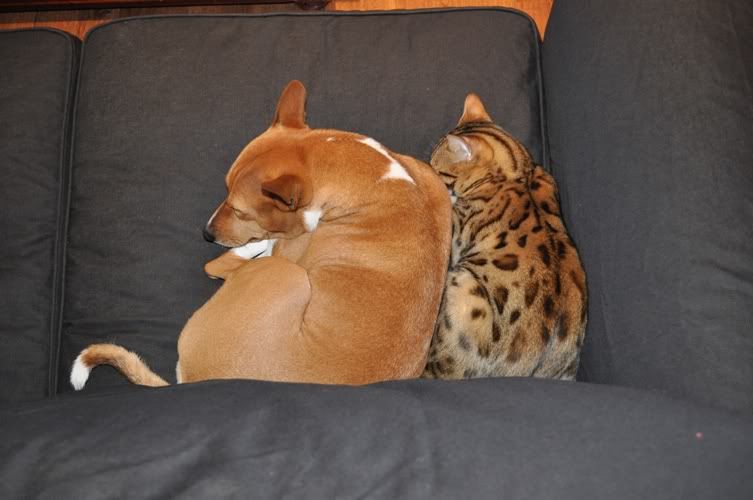 Sleeping togheter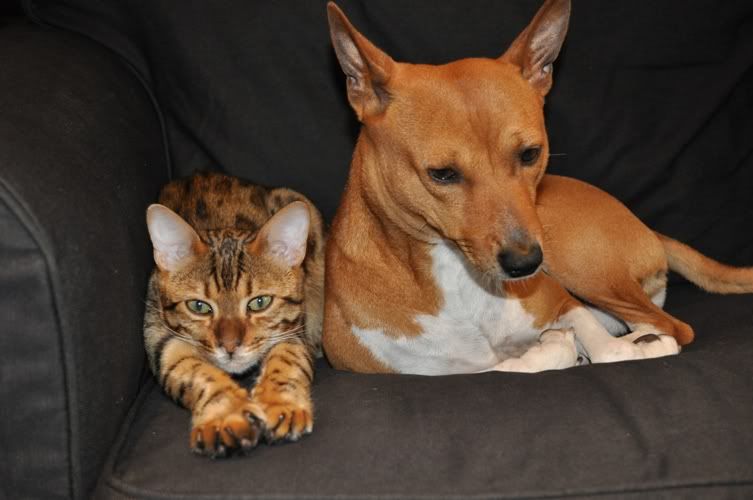 Being cute togheter….
Buana first played the alpha dog by teaching James what he could and couln't do with the other animals, sort of a teacher.
When you have to teach a kitty, you will be busy the whole day (espessially with a Bengal kitty
)
But when James turned into Buana's special student ( don't know if thats only a good thing haha) they are really close...
Last week, Buana and Chafuko were sleeping in the radiator hammocks (they are hanging next to eachother) James jumped on top of Buana and went sleeping op top of him, Buana even liked it.... (warm.... cosy...) haha
I don't know if I already posten this picture: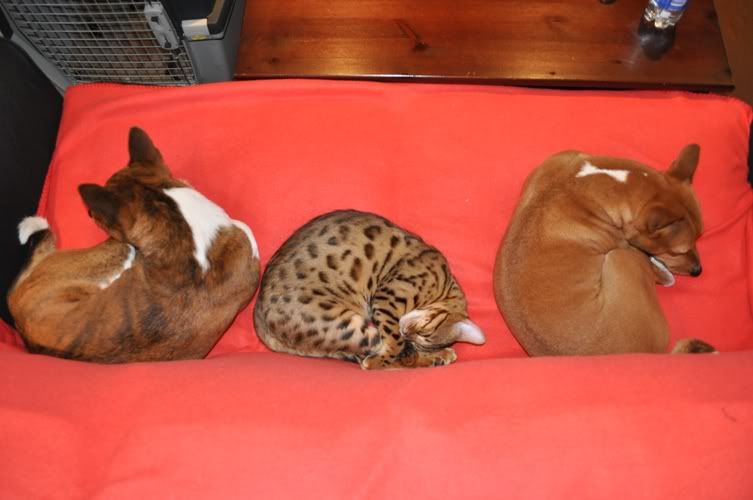 last edited by