My mate had to fly to Brissy for four days for a family wedding so we had the pleasure of taking care of her blue merle border collie called Merlin.
Hope and Merlin had a great time together. By the time Merlin left sunday arvo Hope pretty much slept after dinner through til morning
Added some photos.
We are getting ready for our camping trip this weekend, very excited. Will be Hope's first trip, will be taking the camera
Play

Ok you follow me..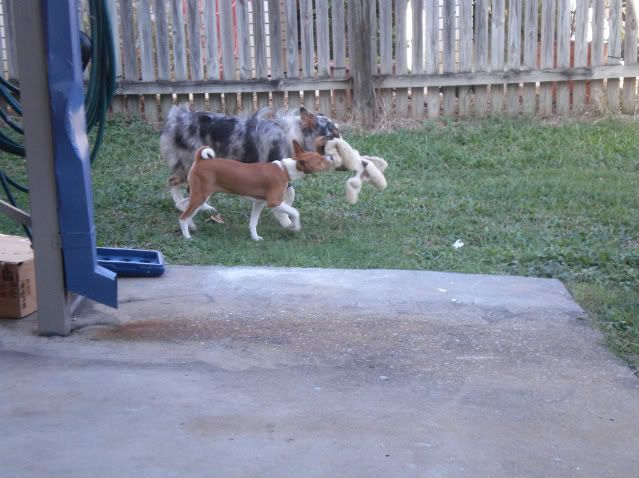 Ill share wit you!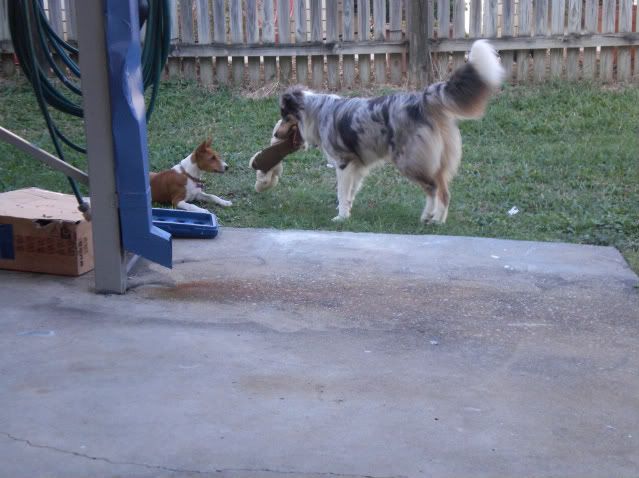 Awww sharing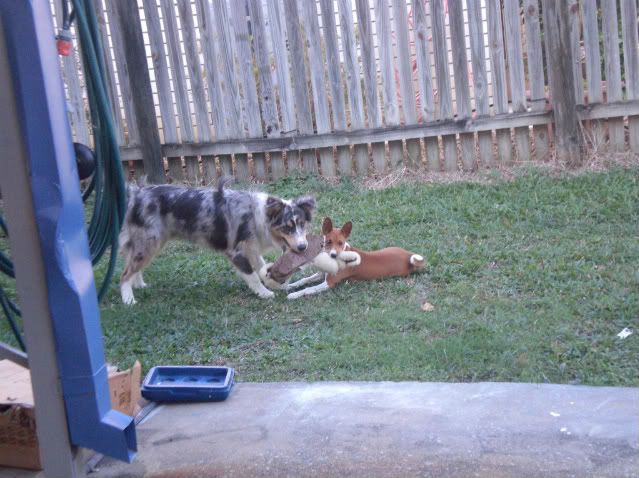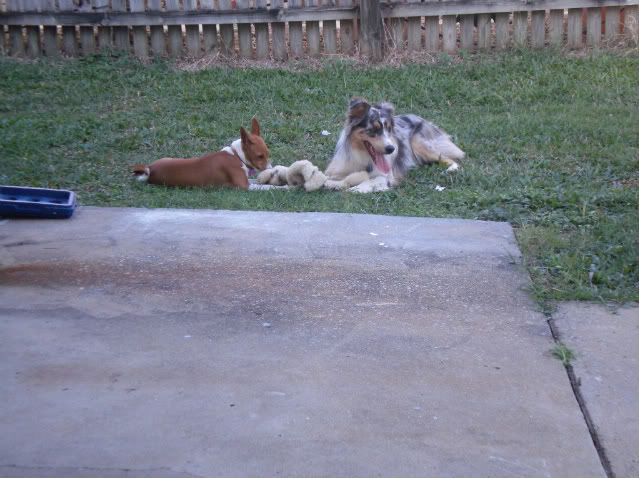 He he.. spot me in the grass ^_^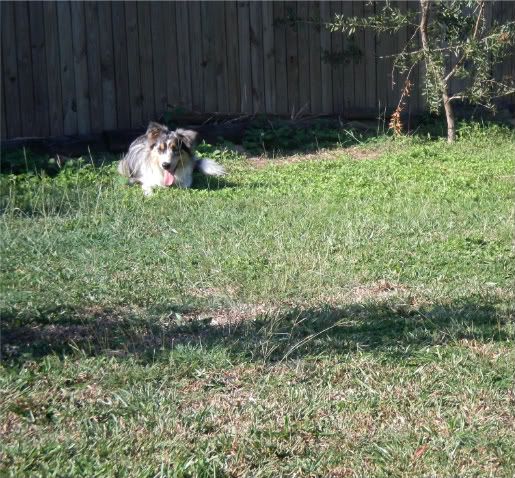 Some more play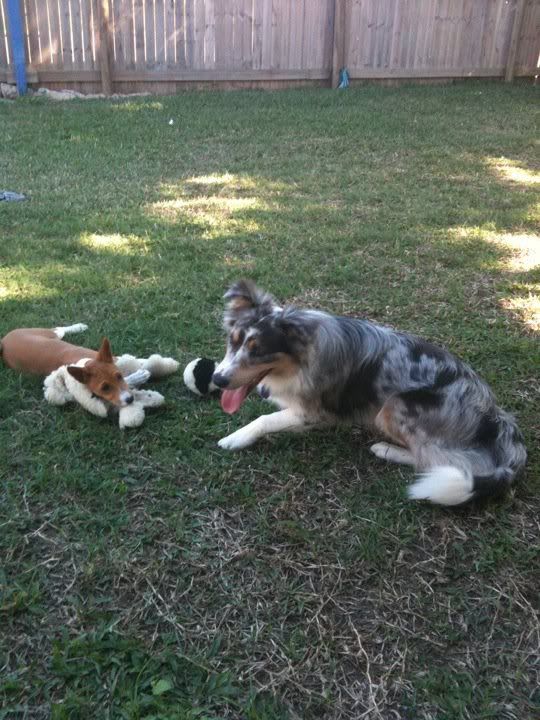 We had lunch and the dogs were quiet so i peeped outside the window to find them both asleep
Im so tired now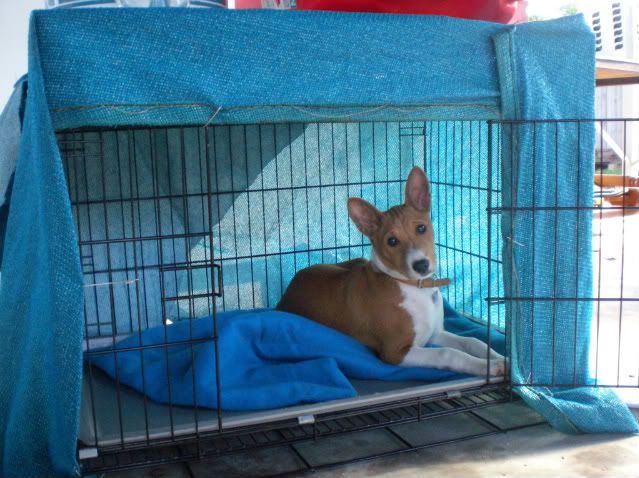 Ok .. Zzzzz ((looks comfy right?))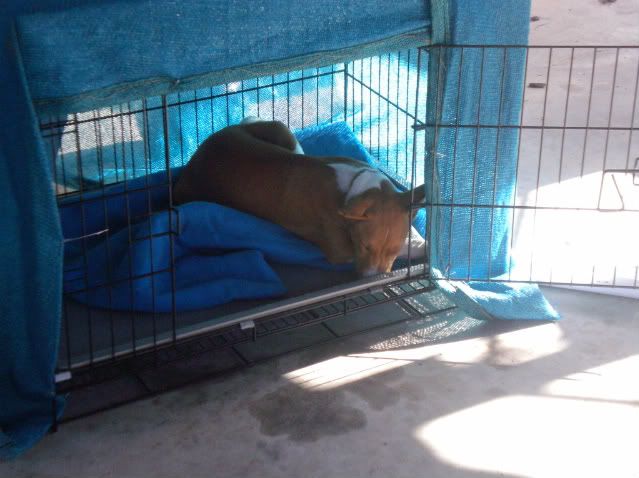 last edited by