I hope these are the correct size, etc. I don't post a lot of photos.
Here is a close up. The grass that is the crop circle is completely dry/burned. Odd because we have not had a lot of hot, sunny weather
This gives you an idea of the size by comparing it to our lounge chair. It's right behind the chair.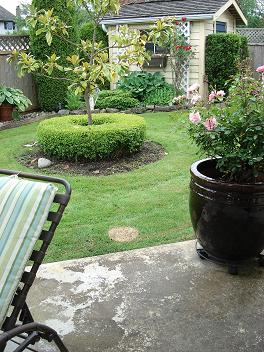 last edited by