Haven't posted here for a while as my wife and I have been traveling a lot. Fortunately, not at the same time so one of us could spend time with Leo.
Well…at the end of Feb we drove to Buffalo and I went to the Toronto airport to pick up Cali. She is the newest addition to our family. 11 weeks old then. Dark brindle.
We also transported a litter mate named Kenny.
Leo came with us and was a bit non-plussed at first.
After the drive back to NJ we introduced Cali to her new home.
She seemed to adapt quickly
Like all puppies she is a bundle of energy and then bonks.
It took about 3 days for Leo to really decide that he was going to do more than tolerate her.
Of course she thinks Leo is the Bee's Knees and he is doing a wonderful job of letting her do her puppy thing without going too far.
You'll notice that most of the shots are at rest
That's because their favorite game is to go out back and run back and forth across the hill in our backyard at full speed. Or to get the 9 pm crazies! I'd forgotten about those.
Having the time of our life!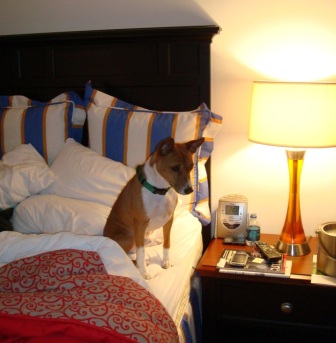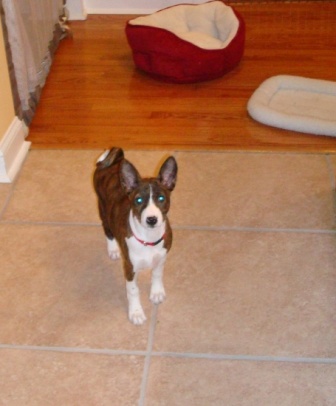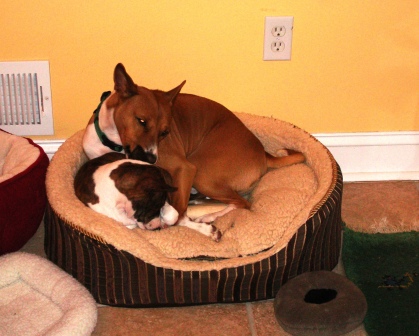 last edited by