Hi all,
Just wanted to share the good news; Shango and I have adopted Spencer! But we've decided to name him Mowgli after the playful boy in The Jungle Book!
Here are his pictures, more to follow when he becomes adjusted to his new home: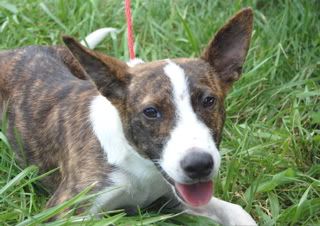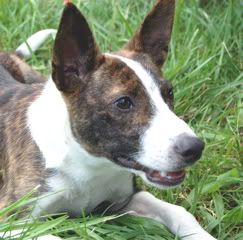 He and Shango met without any signs of aggression, traveled in the car for 3 hours together, sleeping in the sun in the back seat. He's very, very submissive and very, very timid; (having a hard time getting him to eat anything, he doesn't know what toys are, and he wouldn't run around the fenced-in field at the end of the street, even when Shango initiated play with him) but he's still very new to the situation so here's hoping that he warms up and comes out of his shell a bit!
His sister,Olivia is still there is anyone wants to go help the little girl!
We're very excited to have a new pup in the home, get ready for a LOT of posts from me, asking advice!
Andrew and Shango (and now Mowgli!)
last edited by