This weekend we coursed up in Calhoun with the Metropolitan Atlanta Whippet Association. Zippy really enjoyed herself as long as when she wasn't on the field, she was being fussed over to be kept warm! There were very few ex pens set out, most dogs, and humans sat in their cars during downtime.
There were, amazingly, two other basenjis there. I didn't expect that at all. Their human drove all the way from Illinois. The very handsome R/W boy running in Special was DC Jerlin's Our Zuri Pupin SC GRC ORC FCh (he has a full page in a recent Basenji mag). His trindle "sister" was named Bisa. Their Mom also had a 4.5 month old puppy boy named Ari and he and Lola had a BLAST playing together. It was SOOOO cute (post pics, Carrie). Booger ran for his JC and had a beautiful clean run on Saturday.
Zippy took BOB both days with combined scores of 155 and 153. And today she ran against a Saluki and a Greyhound to win BIF for her second 5 point major. She's now at 12 points after 3 days of running in Open.
Some pics from today:
Mixed stake, the two opens and the special: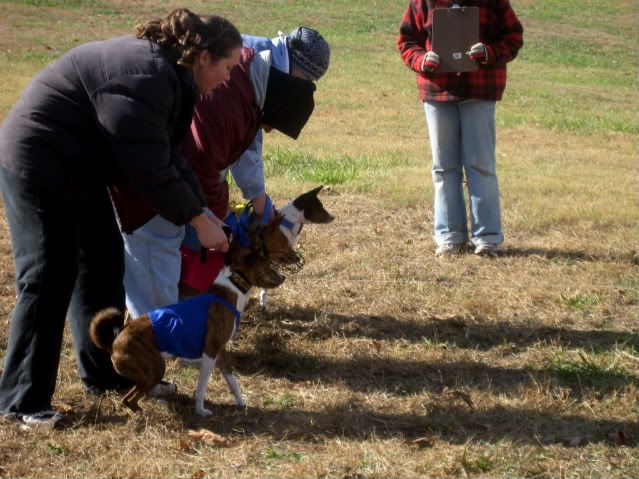 They're off!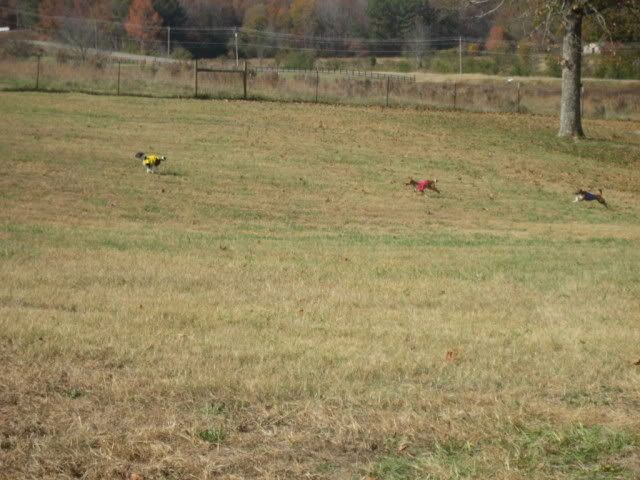 BIF run. The Saluki is a sweet boy, but shy. He is an awesome courser.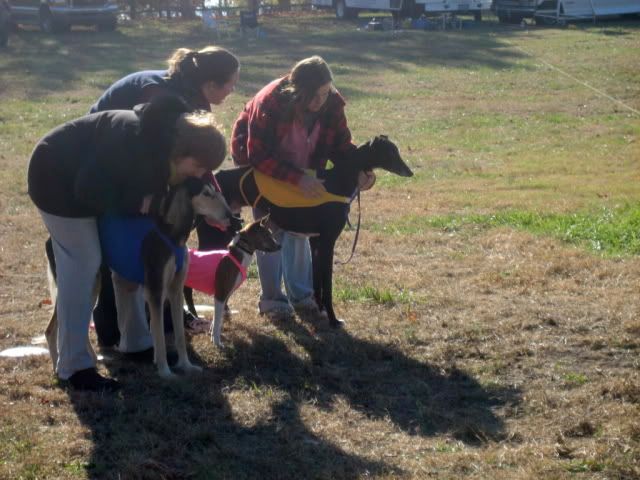 Zip got a good start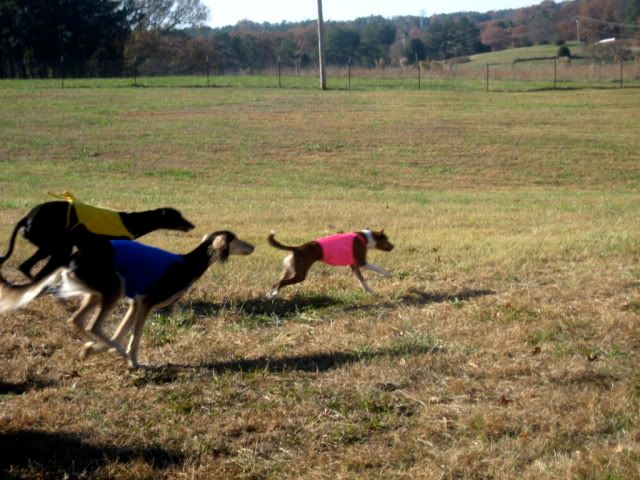 See that fuzzy pink spot? Guess who!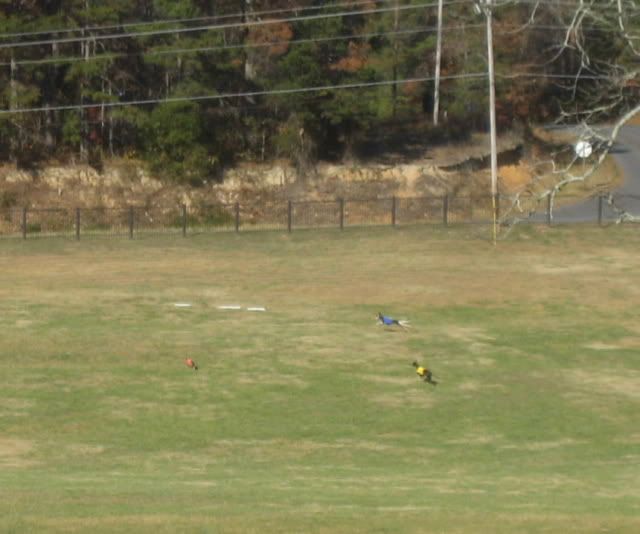 I never showed you Riley's fleece. 2 more months til we can enter him! He spent most of the day in the car, crated, but did have a great practice run at the end of the day.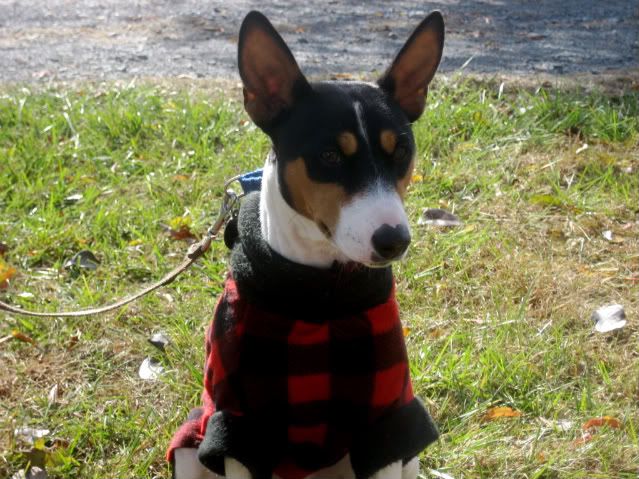 C-c-c-c-c-o-o-o-o-l-l-l-ld-d-d-d-d. The body-less B. Can you believe she was still shivering in there?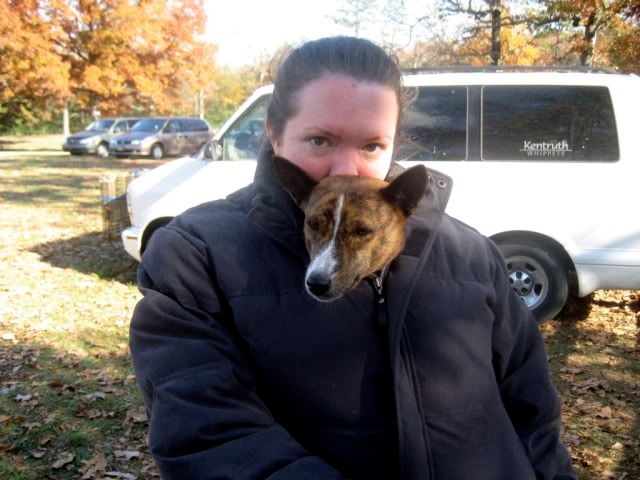 last edited by