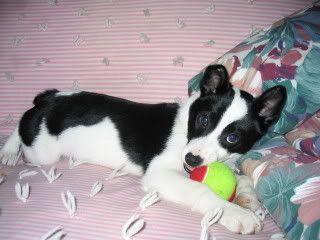 DUKE (060315) 4 DAYS AFTER BRINGING HIM HOME
This pic makes him look big. I went right in close to take it. His 1st ball.


DUKE (060715) 6 MONTHS OLD
This is Dukes rear end. I think his markings make him look like he's wearing a pair of black shorts. It was a super hot day - He waited for A/C relief.
Hope this works:
last edited by