So we decided to take Dallas to the dog park today for a fun afternoon of running. The few times we've taken him before there were never any other dogs so we would just throw the ball & run around with him. Today however, there were tons of other little doggy friends, including another basenji named Curly, whom Dallas got along with splendidly!
Check out the pictures!
Dallas meeting Curly [the basenji] & a 13 week old German Shepard puppy named Bella
Starting to play together. These two were like the three musketeers all afternoon!
Running basenjis! I loved watching them run together! Bella couldn't keep up with them :p
Catching his breath for a second underneath Daddy's legs.
But then he & Curly were at it again investigating a new dog who entered the park.
I had a great day today & LOVED seeing him interact not only perfectly with all the other dogs but with another basenji as well. Plus, I think my boyfriend seeing him play with Curly helped my case to get another one in January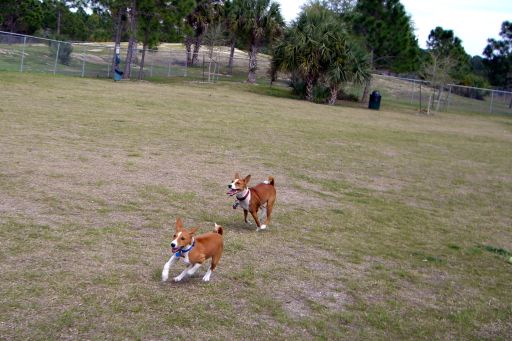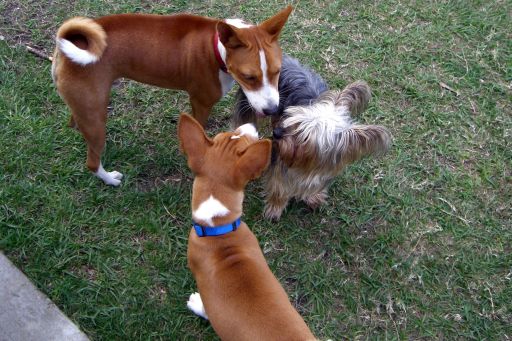 last edited by