Thank you ALL so much. By not having a mother, she missed out on critical training, even protection from attacks by the litter. I had a litter at home once, and the mother would remove the runt to feed her separately.
We are sure this damaged her.
The day we picked her up when we put on the collar was scary. The attack by the other 4 was vicious and she was dragged through the pen.
We do not believe she ever left the pen until we took her home at 9 weeks.
This runt was 5.2 pounds at 8.5 weeks.
We do not have the tools or the emotional strength to solve this, and the breeder found another home for her. In 62 years, both of us have loved our furry friends to the last day, and this is the most devastating decision we have ever made.
This forum helped us quite a lot in making the decision to get a Basenji, but we did not know the history of this little girl and the parents. Had we known of the c-section, the 11 year old sire with a tick born disease, with no mother or socialization we probably would have backed out. This is incredibly painful, and we pray the next family can help her.
Thanks to everyone here for trying so hard to help us. You did help us make this decision.
You can see the size of their heads, we got the small one.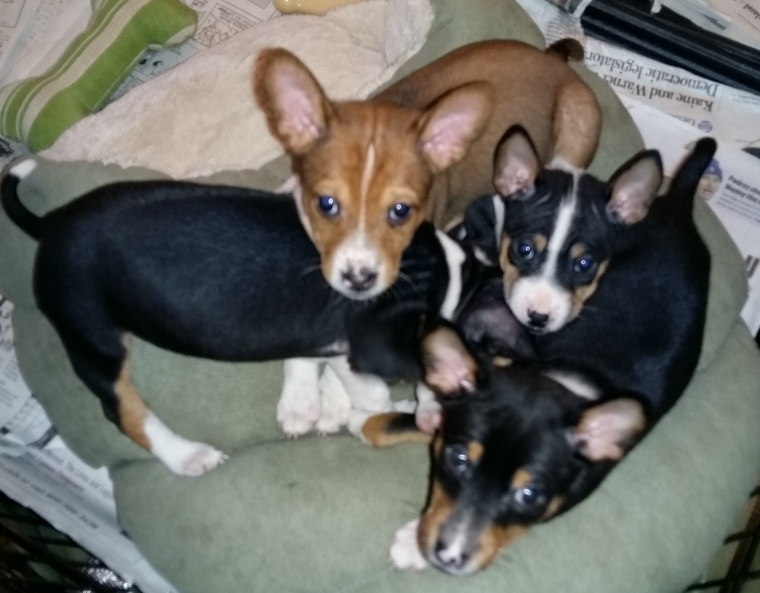 last edited by